Category: Health and Fitness
On Saturday, November 20, Special Olympics New Jersey (SONJ) hosted free medical screenings at the SONJ Sports Complex in Lawrenceville. Thanks to the generous support of the Golisano Foundation, the U.S. Centers for Disease Control and Prevention (CDC), RWJBarnabas Health, Delta Dental, Henry Schein,  Project Accessible Oral Health, Colgate Palmolive, and Envista, athletes were provided the opportunity to receive dental screenings, cleanings, and restorative treatments in the Healthy Athletes discipline of Special Smiles. 40 SONJ athletes total received dental care and treatment, all on-site and completely FREE of charge! This was the first time that SONJ offered restorative and prophylactic treatment for athletes in New Jersey.
SONJ is the only Program offering this type of preventative and restorative dental treatments along with the typical screenings for individuals with IDD. Because many athletes with IDD face several barriers when accessing adequate dental treatment, SONJ is able to offer screenings in order to detect what type of care athletes need, and then is able to provide the care and treatment on-site. This event also helps to link those athletes with the necessary follow-up care they need.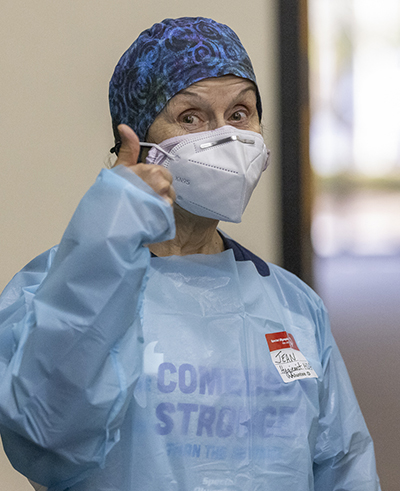 "The special needs population experiences some major barriers to accessing quality healthcare and our ultimate goal is to break those barriers by offering services to our athletes. Additionally, we use this opportunity to connect our athletes with local doctors and dentists to ensure that they have a place to receive any follow-up care, if necessary" said Amelia Hamilton, Healthy Communities Manager, Special Olympics New Jersey.
"This event would not be possible without all of our wonderful volunteer clinicians, partners and supporters of this event."
Founder of Special Smiles, Dr. Steve Perlman, was on hand to help facilitate alongside many other volunteers, including local optometrists, dentists, dental residents, and optometry and dental students.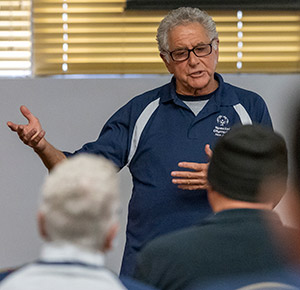 "Today was a day towards equitable health. The volunteers helped to improve the lives of our athletes by screening, education and providing preventative oral care. In some cases, they were able to apply medication to arrest the progress of dental decay. Oral health is integral to overall health." Said Dr. Allen Wong, President of the American Academy of Developmental Medicine and Dentistry and Global Clinical Advisor of Special Smiles.
"I commend SONJ for their leadership and passion to moving our athletes toward health."
In addition to Special Smiles, SONJ also offered Opening Eyes thanks to the generous support of the Golisano Foundation, the CDC, the Lions Club Foundation, and RWJBarnabas Health which provided 50 athletes with eye exams and a new pair of prescription glasses, sunglasses, sports goggles, or swim goggles FREE of charge! This was the second time that SONJ offered Opening Eyes and Special Smiles screenings for their athletes outside of Summer Games.
Special Olympics Healthy Athletes® Programs, made possible by the Golisano Foundation in collaboration with the CDC, are creating a world where people with intellectual disabilities have every opportunity to be healthy. Healthy Athletes® provides free health screenings in a fun, welcoming environment that removes the anxiety people with intellectual disabilities (ID) often experience when faced with a visit to the doctor or dentist. We not only serve these athletes but also train healthcare professionals who then go back to their practices with increased knowledge of and compassion for people with ID.