Category: News
Nearly 900 Special Olympics New Jersey (SONJ) athletes and Unified partners, joined by hundreds of coaches, volunteers, family members, friends, and spectators, participated in the 2023 Special Olympics New Jersey Fall Games October 21-22, 2023. SONJ athletes across the Garden State were hard at work over the past few months training in Cycling, Equestrian, Flag Football, Golf, and Soccer. Unfortunately due to the weather forecast, a few events were switched to different days or locations, however everything still took place as planned!
Golf started the day at Mountain View Golf Course where athletes played with Unified partners.

Young Athletes had a full house at the SONJ Sport Complex, which was originally scheduled for outdoor play Mercer County Park. In total there were 55 registered Young Athletes that were divided into 2 different sessions. Activity stations for both sessions included obstacle courses, balance bike rides, soccer and flag football skills, plus mini golf. Each athlete had the opportunity to collect stickers on their Activity Sticker Map at each station when completed. All stations were led by general volunteers, Young Athletes Coaches and Committee Members, and Rutgers University PT students.
Young Athletes and their families traveled from all across the state – some traveled all the way from up north to South Jersey at participate. This year we had a lot of new athletes who participated for the first time and they all got to meet new families and make new friends.
Flag Football and Soccer took place at multiple fields across Mercer County Park where Special Olympics New Jersey also hosted a MedFest medical screening event for athletes.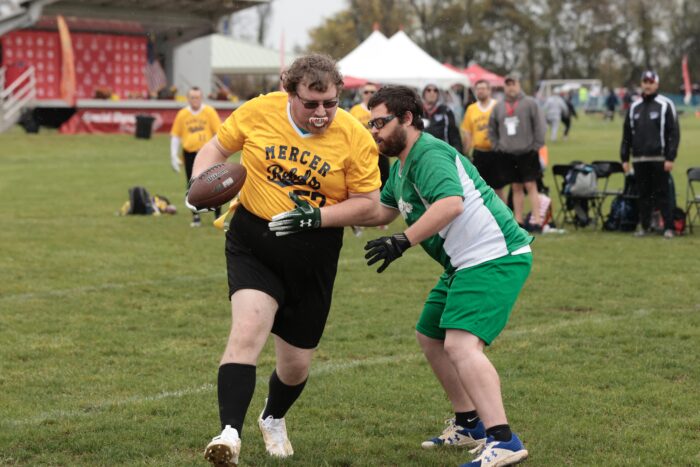 Skillman Park hosted the Bike SONJ: Ride for Inclusion fundraising event even though Fall Games Cycling was postponed until Saturday. The event, sponsored by the Law Enforcement Torch Run for Special Olympics New Jersey, featured 71 total riders participating in four different routes – 15-mile, 30-mile, 50-mile, and 80-mile courses, which raised nearly $25,000 for SONJ!
On Sunday, October 22, Fall Games cycling took place at Skillman Park and the Unified Cup Soccer tournament was at Mercer County Park.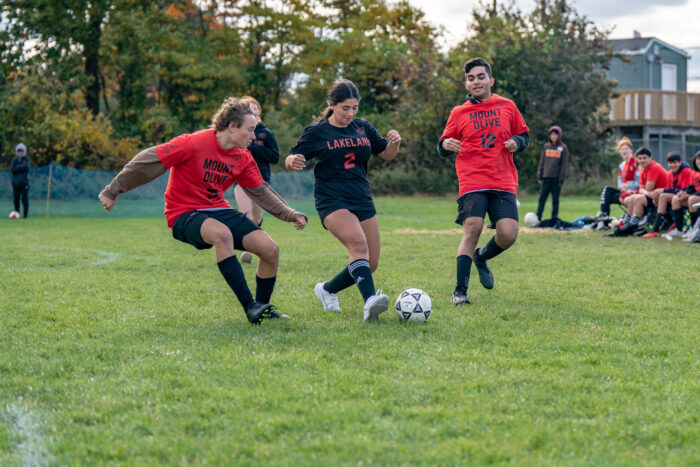 Last but not least, Equestrian videos were submitted and judged remotely.
Overall, the 2023 Fall Games was a huge success for Special Olympics New Jersey as participation numbers were back to pre-pandemic levels. So many familiar faces were back on the fields and courses, from athletes, to Unified partners, volunteers, families, and supporters. The countless hours put into training and preparing truly paid off in endless smiles, tears of joy, and a lot of medals!