Category: Events and Competitions
On Friday, July 20th, a celebration was held to celebrate 50 years of Special Olympics! The event took place at Special Olympics New Jersey Sports Complex in Lawrenceville.
50 years before, Special Olympics was born.
After 6 years of running a backyard sports camp for people with intellectual disabilities called Camp Shriver, Eunice Kennedy Shriver welcomed these athletes and others to Soldier Field in Chicago for the first-ever Opening Ceremony of the first-ever Special Olympics Games on July 20, 1968.
The rest is history!
Veteran athletes like Paul Butera and Steve Rodenbeck who have competed for decades were in attendance.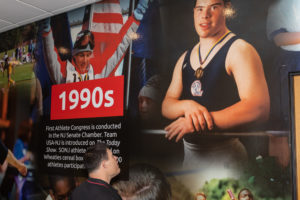 There were also a number of newer athletes on hand like powerlifter Brian Beirne. Volunteers, coaches, families, law enforcement, area directors and former board members all came out to celebrate.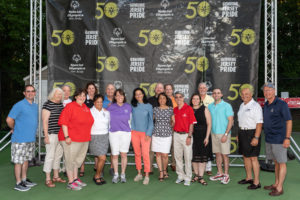 It was truly a beautiful night and a great celebration of the history of Special Olympics!
Photos by Marco Catini Photography.
Learn more about the history of Special Olympics New Jersey at 50YearSONJ.ORG!