Category: News
From now until June 5th, Special Olympics New Jersey will be giving the spotlight to our College Unified programs. The first club up is Rowan Unified!
In 2012, Rowan University was the first college in New Jersey to partner with Special Olympics New Jersey to create a Unified Sports® program. This program was designed to deliver an inclusive sports experience through the partnering of college students with Special Olympics athletes.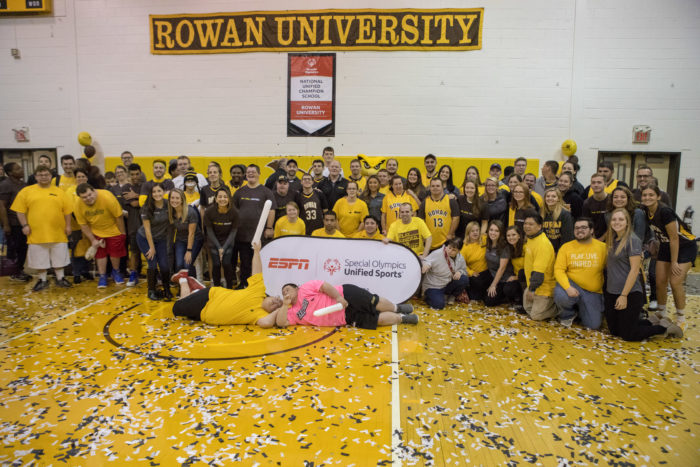 Since then, through the hard work and dedication of the Rowan college students and SONJ athletes, Rowan Unified now has over 200 participants! This is the largest program in New Jersey and continues to grow each year. To celebrate their success, in 2018 ESPN and Special Olympics named Rowan Unified a National Unified Champion School – a school receiving national banner recognition is one that has demonstrated commitment to inclusion by meeting 10 national standards of excellence (Bannon, Leigha. SpecialOlympics.org, 12 Nov, 2019).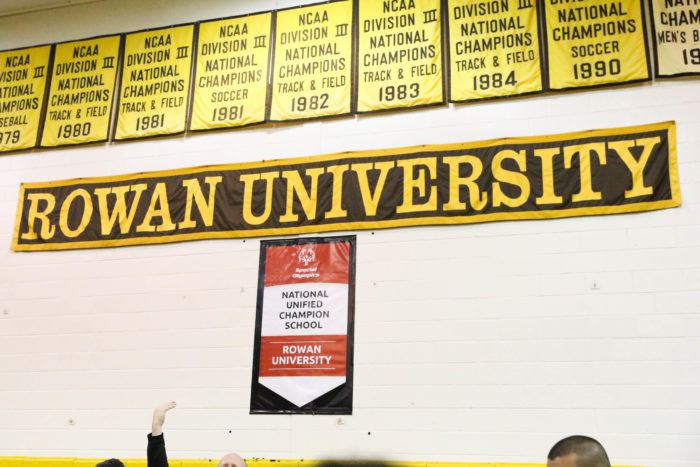 The program participates in two sports – soccer in the Fall and basketball in the Spring, both ending with a Championship Day. The winning team from Rowan's Championship Day earns the right to move on to the SONJ-sponsored Unified Cups. Rowan Unified has consistently had strong teams over the years and have won their fair share of Unified Cup Championships!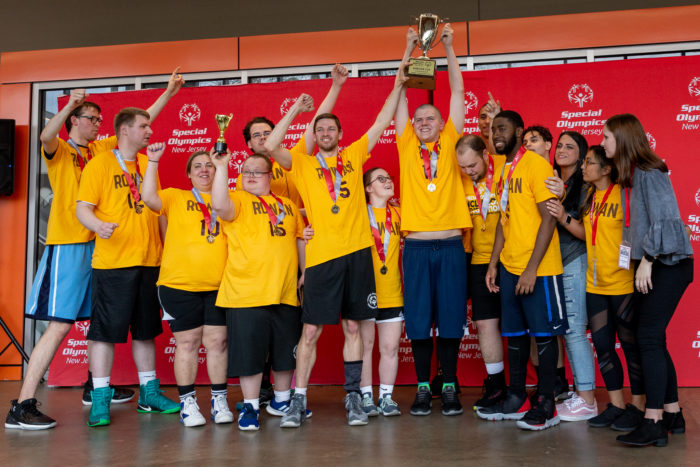 To check out more photos and videos of Rowan Unified and some of the other activities they participate in, please use the links below:
To keep up with everything that they're doing, find Rowan Unified on Facebook & Instagram! For more information about the program, contact RowanUnifiedSports@gmail.com