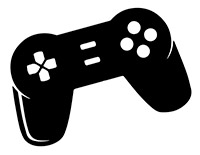 Esports is a form of organized, multiplayer sport competition using video games.
SONJ successfully piloted Rocket League tournaments in 2020.
Additional Info
Participation Information
Participants may compete in all four tournaments offered by SONJ.
Participants must register for each tournament to play.
Any SONJ athlete, Unified partner, or coach wishing to sign up for a tournament must be previously registered with SONJ and have the necessary paperwork clearing them for participation.
There will not be a culminating competition for Esports. This competition is NOT a qualifying event for the 2022 Special Olympics USA Games.
Participants will play in Rocket League Tournaments - Rocket League is a soccer-based game using high powered cars
Players will have to own or have access to the game/system in order to play
Players should have an online membership to play the determined games
Rocket League can be played on PC, Play Station 4, Xbox One, and Nintendo Switch
The tournaments will all be private. Players will receive a special code to enter the tournament. Please view the guidelines below to learn how to enter a tournament.
You will find resources below that will help you navigate the Rocket League tournaments as well as the chat-app we will be using
It is also very important to continue stretching and staying active, so reference the Mobility Training for exercises that can be done before or after playing video games.
---
Please contact Jess Stevenson at JNS@sonj.org with any questions regarding Esports.