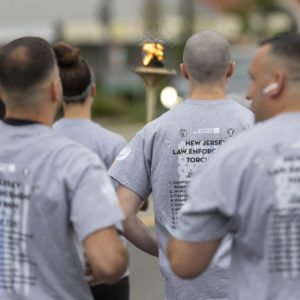 Date:

June 10, 2022
Location:

Statewide
New Jersey
Time:

5:00 am – 7:00 pm
On Friday, June 10th, more than 3,000 officers will take to the streets of their local communities on one of 26 separate routes to help carry the "Flame of Hope" a distance of nearly 750 miles throughout the Garden State to raise funds and awareness for Special Olympics New Jersey.
Please visit www.NJTorchRun.org for more information on Run Legs, Directions, Interactive Maps, and Start and End times.
Register or Donate Today!
REGISTER
DONATE
MORE INFO