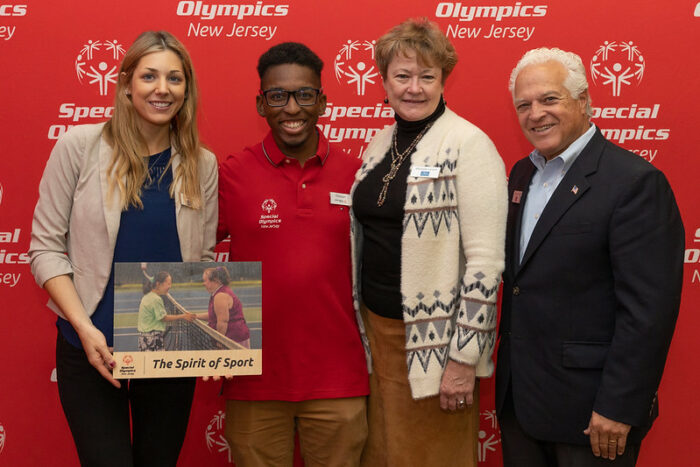 AmeriHealth is focused on enhancing the health and well-being of the people and communities they serve. They have one of the largest networks in New Jersey, and various kinds of wellness programs.
For over 15 years, AmeriHealth has been a great friend to Special Olympics New Jersey. Initially, AmeriHealth supported golf outings and then in 2009, AmeriHealth shifted their financial support to become the Presenting Sponsor of the Lincoln Tunnel Challenge 5K (LTC 5K). The LTC 5K is hosted by the Law Enforcement Torch Run. It is a fundraising event that has witnessed up to 3,500 runners and walkers participating in a 5K that starts in Weehawken NJ, goes through the Lincoln Tunnel with the turnaround into NYC. Participants then return to Weehawken. It is a 5K that is considered a bucket list run/walk to many of its participants. How often an a person say they ran/walked into NYC and back?
AmeriHealth also shows their commitment to the Healthy Athletes program at the annual Summer Games by supporting the incentive giveaways.