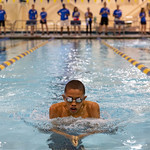 Date:
Location:

Lakeland Hills YMCA
100 Fanny Road
Mountain Lakes, New Jersey 07046
Time:

9:00 am – 2:00 pm
Join us as athletes from Morris, Sussex and Warren Counties compete and show their skill in swimming. Come and cheer on our athletes and witness the power of sports.
ATTENTION: Area 9 Essex and Area 2 Passaic, please check with your coaches to see which meet your team will be attending. (Area 12 on March 18 or Area 3 on April 16)
Codes of Conduct
One of our goals is to ensure that every event is as enjoyable as possible for our athletes, volunteers, friends and families. Please remember our Codes of Conduct when participating and attending an event.