Start Playing Today!
Play At Home
Young Athletes At-Home Activity Tracker Program
Our 8-week program allows you to track your activities and progression of your child from the comfort of your home using your Home Kit or household items. This program option offers the best combination of sport and play to enjoy as a family!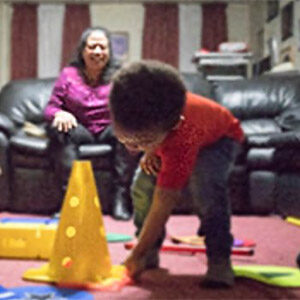 Program Materials:
Weekly Tracker Sheets
Online resources and support

Young Athletes Activity Guide and Flashcards – digitally provided

Household Items List
---
Play in the Community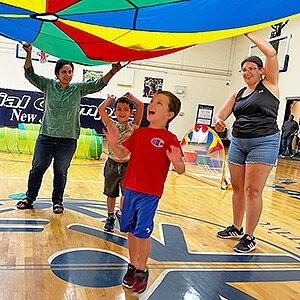 Play as a family and meet new friends!
Weekly guided sport and play sessions
All programs are led by trained coaches and volunteers
Play Unified (sibling without an intellectual disability)
Play together in your community in your local area
Attend special Young Athletes Events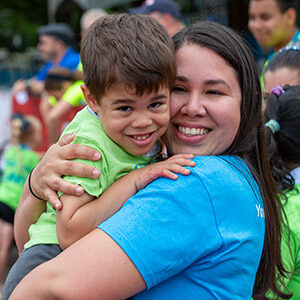 What will your Young Athlete learn while playing?
Language (verbal and nonverbal cues)
Social skills like taking turns or making eye contact
Emotional skills like learning how to react when you lose a game
Helps prepare for school readiness skills such as color and number recognition
---
Young Athletes Registration Form