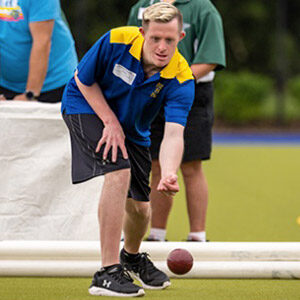 Date:
Location:

SONJ Complex
1 Eunice Kennedy Shriver Way
Lawrenceville 08648
Time:

9:00 am – 4:00 pm
Join us at the SONJ Complex in Lawrenceville for a Bocce Skills training for coaches and officials! All are welcome to attend the training whether you are new to the sport or a returning coach/official. This training is open to anyone in the community that wants to brush up on their coaching strategies and skills or wants to learn how to be a Bocce official.
The Coach training will be from 9am to 12pm. The Officials training will be from 1pm to 4pm. Registration for the coach and officials training is below. Please contact Jess Stevenson at JNS@sonj.org. with any questions.
Register Here