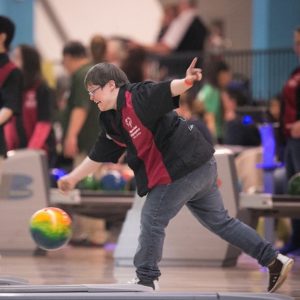 Date:
Location:

AMF Strathmore Lanes
Aberdeen Town Square Center
1061-G, NJ-34
Aberdeen Twp, NJ 07747
Time:

9:00 am – 5:00 pm
Join us as our athletes from Hunterdon, Middlesex, Union, Monmouth, Ocean, and Somerset Counties compete and show their skill in bowling in hopes of advancing to Spring Games. Come and cheer on our athletes and witness the power of sports.
Codes of Conduct
One of our goals is to ensure that every event is as enjoyable as possible for our athletes, volunteers, friends and families. Please remember our Codes of Conduct when participating and attending an event.
We're looking for volunteers for this event!  Volunteers must be 14 years or older to sign up (unless otherwise stated). Volunteers positions are on a first-come, first-served basis.
Register to volunteer