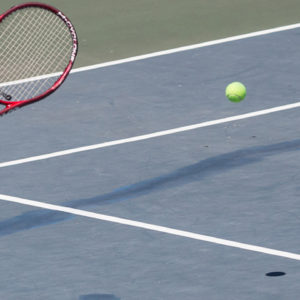 Individualized tennis instruction from experienced High School Tennis players is being offered Tuesday evenings from 6:00 pm to 7:30 pm.
Space is limited to 12 athletes and parents/guardians must attend with athletes. Athletes must have a valid Special Olympics New Jersey medical form.
For more info, contact Joan McGee at jkmgiraffe@gmail.com or at 609-466-3624.