Category: News
On Friday, June 11, 2021, more than 3,000 officers took to the streets of their local communities on one of 26 separate routes to help carry the "Flame of Hope" – a distance of nearly 750 miles throughout the Garden state to raise funds and awareness for Special Olympics New Jersey. This year's event is expected to raise over $400,000 by the end of 2021!
This year saw a return to the Schools Program and officers were able to present medals at the Summer Sports Finals over the weekend.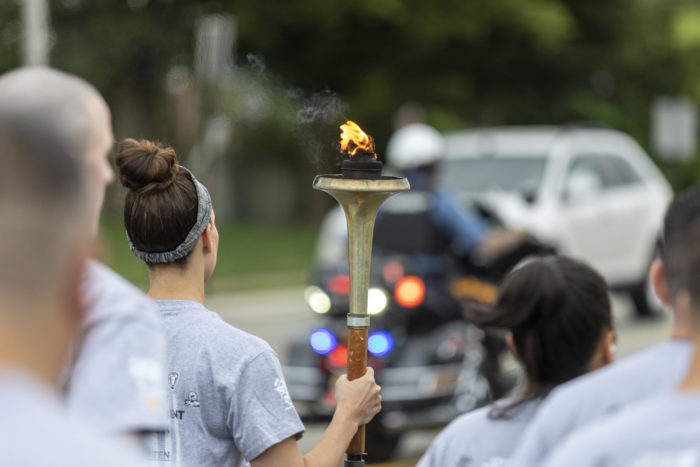 We are on our way to finish the second half of 2021 strong and are looking ahead to an even better 2022. As always, the Law Enforcement Torch Run will continue to be a big part of our success! Thank you to everyone who participated and raised funds for this year's event!
Be sure to watch our video 2021 Law Enforcement Torch Run Recap video below.
More information about the 2021 Law Enforcement Torch Run can be found here.
Special Olympics New Jersey provides year-round sports training, competition, leadership opportunities and health screenings to thousands of athletes and Unified partners. All of these programs and services are always completely FREE thanks to fundraising events like the Law Enforcement Torch Run.