Category: Events and Competitions
The Polar Bear Plunge returned to Wildwood in 2022 with a… SPLASH!  Over 768 plungers were signed up to brave the 24° freezing cold temperature outside to hit the 40° ocean.  Others signed up to plunge virtually instead to bring the total participants over 800!  Either way, the community came together to help the athletes of Special Olympics New Jersey!  All the efforts from the plungers and donors amounted to raising over $245,000!  In the past 16 years, this event has raised a total of $3,977,899!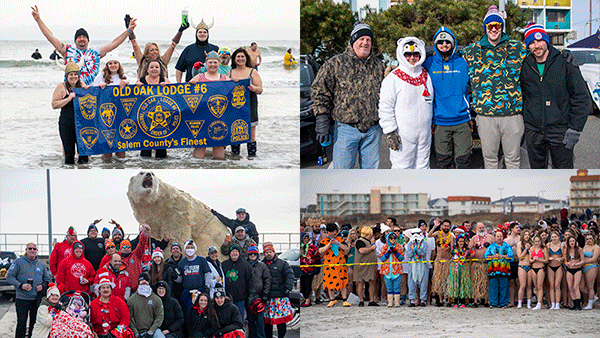 ---
TOP FUNDRAISERS
Top Individual Fundraisers
Gary Evangelista – $6,126
Robert Higgins – $5,906
Don Rambo – $5,778
Top Team Fundraisers
Vallen's Victors: Camden Collingswood Police MS Happy Hour – $30,065
AlohAvengers – $24,518
Salem County FOP Lodge 6 – $19,164
---
Special thanks to our plungers, donors, sponsors, law enforcement, Wildwood Convention Center, and everyone else who made this event possible!