Category: Events and Competitions
The 2023 Spring Season was back and in full force, with SONJ hosting all in-person area competitions for basketball, bowling, and league play.  The 2023 Spring Games basketball tournament in Wildwood was held March 25-26 and the Spring Games bowling tournament in North Brunswick from April 1-2!
The Wildwoods Convention Center and the town as a whole served as host for two days as our basketball teams played on 7 different courts across 6 venues. Basketball featured 52 teams and 471 athletes. Bowlero of North Brunswick hosted two days of bowling as 58 teams played on Saturday and 246 individuals followed-up on Sunday.
---
Results
---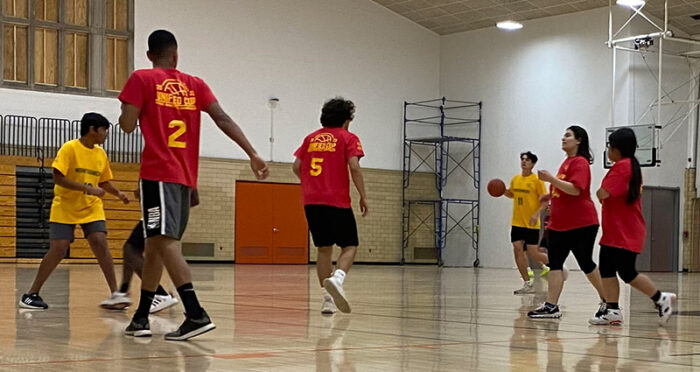 The Unified Cup Basketball Tournament was held on Sunday, April 2 at Princeton University's Jadwin Gym and Dillon Gym. Six high schools and eight colleges participated and had some members of the Princeton Men's Basketball team hand out medals, as well as members from the Best Buddies Club on campus.
---
In addition to the competition at Spring Games, we had health components consisting of MedFest, Strong Minds, Performance Stations, and Special Smiles. Strong Minds provides emotional health screenings and Special Smiles provides oral screenings, cleanings, and treatment.
MedFest – 10 athletes
Strong Minds – 21 athletes
Performance Stations – 200 athletes
Special Smiles – 15 athletes
---
SONJ Awards Nominations
Do you know someone who has made a positive impact? Maybe an athlete, coach, official, or other volunteer from Spring Games? Let us know!
---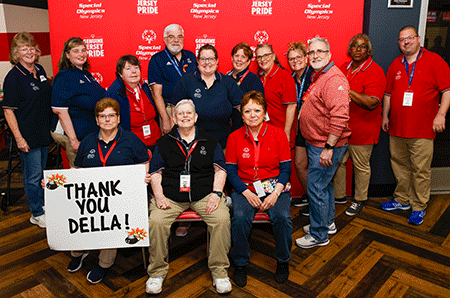 Della Porter is turning the page after her 40-year career volunteering for Special Olympics New Jersey. Della finished up her final Spring Games in 2023 as Bowling Director! Thank you, Della!
"…an incredible role model and wonderful example for all volunteers…
– Ron V.
---
Thank you all again for your support and we look forward to a great summer season!
Supported by