Category: Events and Competitions
On Tuesday, September 14, 2021, The 24th Annual Perlman Cup welcomed 163 golfers of all different levels and abilities to Forsgate Country Club in Monroe Township, NJ. The event was SOLD OUT; a first-ever record for this particular Special Olympics New Jersey (SONJ) golf fundraiser. In total, the all-women outing raised nearly $55,000 for the organization!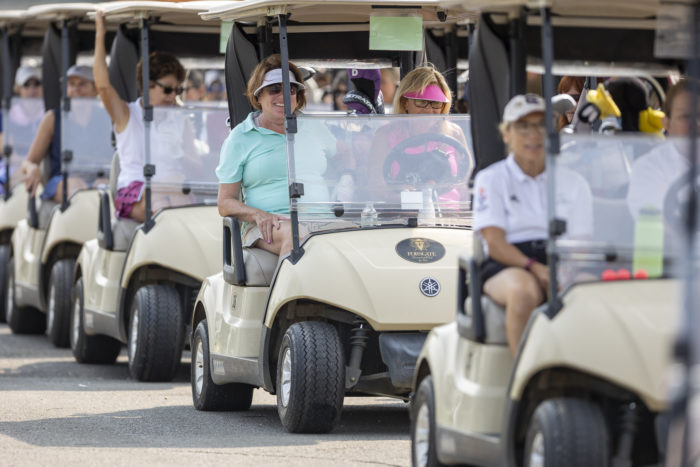 Participation in the Perlman Cup not only honored Bessie Perlman's commitment to individuals with intellectual disabilities, but also helps Special Olympics New Jersey provide training and competition opportunities, health, wellness, athlete leadership, and Unified program initiatives to thousands of athletes across the state – all completely free of charge!
In total, there were 4 SONJ athletes who participated in the golf tournament: Halli W., Catherine R., Colleen C., and Pauline N.
Participants arrived in the morning and indulged in a scrumptious brunch ranging from custom omelets, breakfast meats, baked salmon, delectable pastries, and more in the outdoor garden tent.
There was a 50/50 raffle and a silent auction enabling golfers the chance to win over 50 exclusive prizes!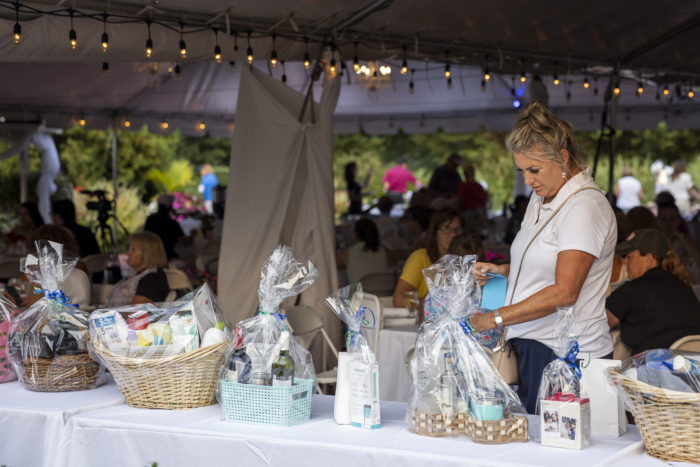 Designed to accommodate both beginner and experienced golfers, registrants could either play in the 18-hole scramble tournament or the beginner's golf clinic, where they received instruction from Forsgate's golf professionals. Contests held in the tournament included the following: On the Green, Closest to the Pin, Longest Drive, and Straightest Drive. SONJ had a total of 27 participants in the golf clinic and 136 in the 18-hole scramble tournament.
Following an afternoon full of golf and favorable late-summer weather, registrants attended the Awards Dinner in the outdoor garden tent. Bessie Perlman's granddaughter, Doreen Edelman, kicked off the night with opening remarks about Bessie's "I think I can" poem she jotted down on a ripped page of an old book.
SONJ athlete, Heather S., also shared her thoughts on how Special Olympics New Jersey and the joy of sport has impacted her life for the better.
I'm incredibly grateful to SONJ for the opportunity to make friends and experience a sense of teamwork and sportsmanship. The sense of camaraderie kept me motivated and engaged.

– Heather S., SONJ athlete
The noteworthy messages shared by each presenter truly made the event a night to remember.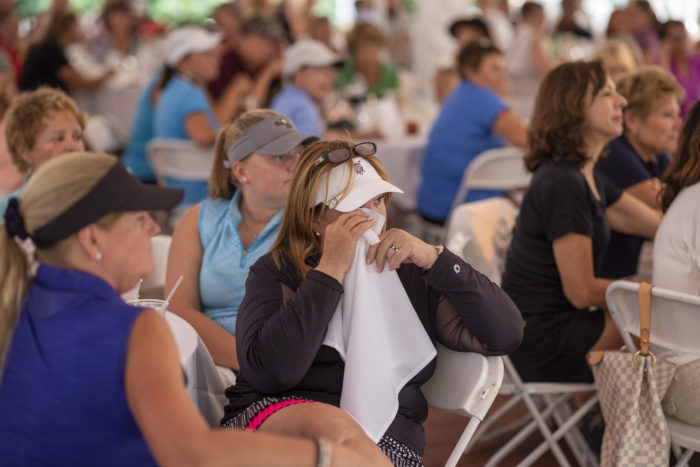 Congratulations to the 2021 Perlman Cup tournament winners:
First Place Foursome: (-9) Anna T., Lynn J., Rose A, Patricia M.
Second Place Foursome: (-8) Kelly W., Jeanne C., Patti G., Barbara D.
Third Place Foursome: (-7) Lori B, Kaley B., Karen J., Claudia G.
50/50: SONJ athlete, Pauline N.
Closest to the Pin: Jeanne C.
Longest Drive: Alyssa D.
Straightest Drive: Bev H.
The Perlman Cup legacy would not be possible without ALL of our sponsors, donors, committee members, and participants! As always, thank you for your support.
Eagle Sponsor: RWJBarnabas Health
Birdie Sponsors: Delta Dental, Emerson, & Law Offices of Alan R. Lewis

Make sure to join us next year in celebrating The 25th Annual Perlman Cup!