Category: Events and Competitions
On Tuesday, May 10, 2022, the 25th Annual Perlman Cup welcomed 130 golfers of different levels and abilities to Forsgate Country Club in Monroe Township, NJ. In total, the all-women outing raised over $50,000 for the organization!
Participation in the Perlman Cup not only honors Bessie Perlman's commitment to individuals with intellectual disabilities, but also helps Special Olympics New Jersey provide training and competition opportunities, health, wellness, athlete leadership, and Unified program initiatives to thousands of athletes across the state – all completely free of charge!
This momentous silver anniversary year was celebrated with a custom 25th anniversary silver golf ball contest and signature drink, the Perlman Cup Silver Blueberry Mule. The Perlman Cup also welcomed Team NJ Gymnastics Coach, Shannon S. and athletes Henry and Ashley for a special fundraiser sale of Team NJ t-shirts to support the team venturing to Orlando, FL in June.
In total, there were 4 SONJ athletes who participated in the golf tournament: Halli W., Catherine R., Colleen C., and Pauline N.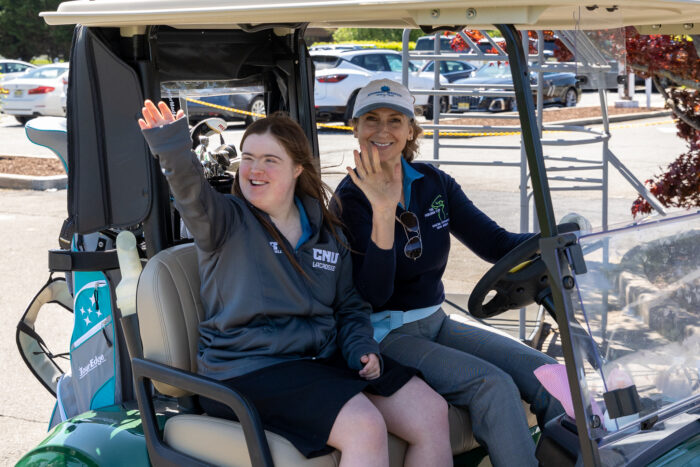 Participants arrived in the morning and indulged in a delicious brunch ranging from custom omelets, breakfast meats, baked salmon, delectable pastries, and more. There was a 50/50 raffle and a silent auction enabling golfers the chance to win over 50 exclusive prizes!
Designed to accommodate both beginner and experienced golfers, registrants could either play in the 18-hole scramble tournament or the beginner's golf clinic, where they received instruction from Forsgate's golf professionals. Contests held in the tournament included the following: On the Green, Closest to the Pin, Longest Drive, Straightest Drive and Hole in One, sponsored by Flemington BMW.
Following an afternoon of golf and mild spring weather, registrants attended the Awards Dinner in the grand ballroom at Forsgate. Bessie Perlman's granddaughter, Doreen Edelman, kicked off the night with opening remarks about Bessie and the beginning of the Perlman Cup, 25 years ago. She noted that Bessie started the tournament in her late 60s, as a non-golfer. She was inspired by a project that was teaching athletes how to work and maintain the grounds of a golf course. Doreen toasted to the participants of the Perlman Cup who have kept the tournament successful for the last 25 years.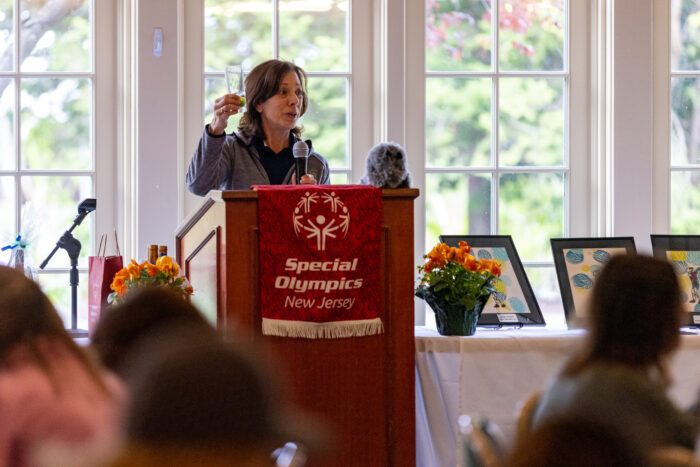 SONJ athlete and artist, Margo L., also shared her thoughts on her experiences with Special Olympics New Jersey and the impact it has made on her life. "Special Olympics is all about sports, but it is much more than that! It is about making life-long friends. It is about learning to be independent, to be a part of a group, and to feel like you belong to something special. I am so thankful to be a Special Olympics New Jersey athlete."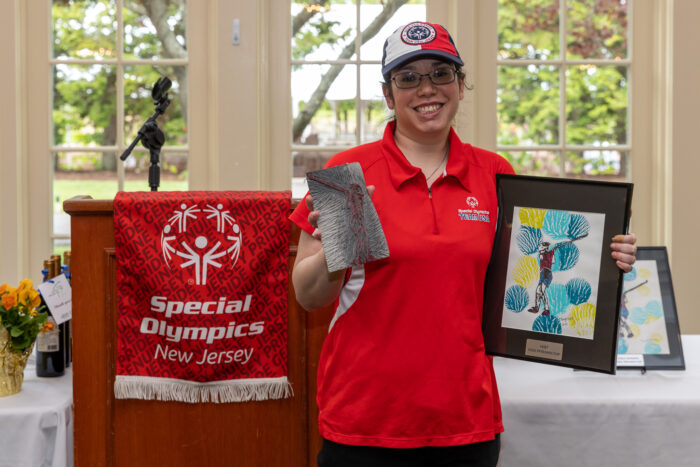 Congratulations to the 2022 Perlman Cup tournament winners:
First Place Foursome: 66 – Lori B, Nancy P., Carol S., Claudia G.
Second Place Foursome: 67 – Linda S., Chiara R., Mary Fran V., Joanne F.
Third Place Foursome: 69 – Jane S., Ann N., Marilee B., Randy S.
Closest to the Pin: 35'8" – Barabara D.
Longest Drive: Patricia M.
Straightest Drive: Susan C.
The Perlman Cup legacy would not be possible without ALL of our sponsors, donors, committee members, and participants! As always, thank you for your support.
Eagle Sponsor: RWJBarnabas Health
Birdie Sponsors: Delta Dental and Torino & Bernstein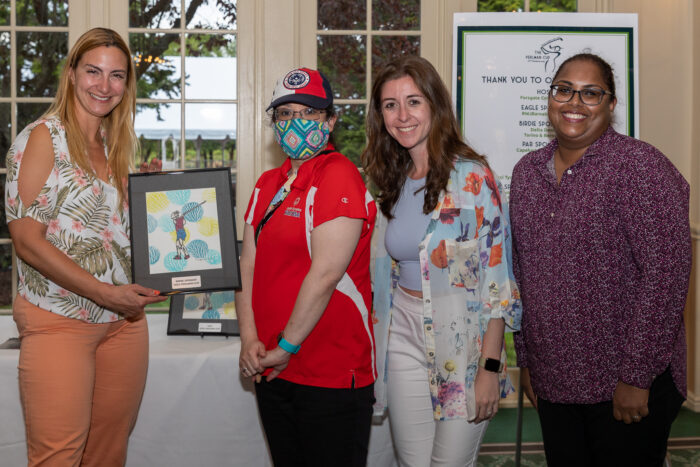 Make sure to join us next year in celebrating the 26th Annual Perlman Cup!