Category: News
Today's spotlight belongs to Stockton Unified!
Stockton University partnered with Special Olympics New Jersey in 2013 to establish their Unified Sports® program. The partnership created an opportunity for competition for the SONJ athletes in Galloway Township while emphasizing inclusion through sport. Stockton Unified brings the college students and the SONJ athletes in the community together as equal competitors and teammates.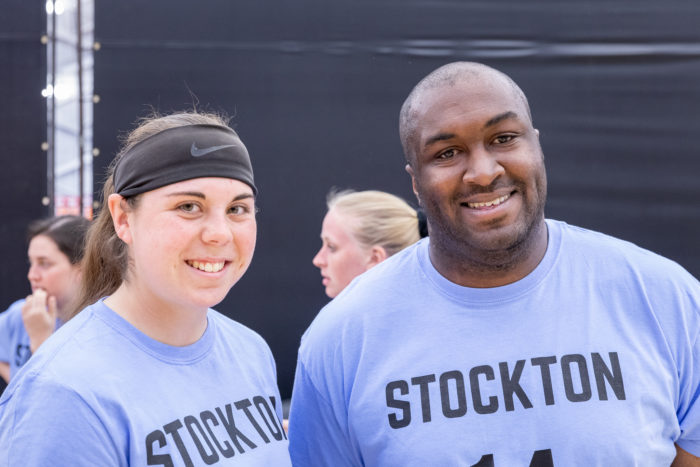 Like many of the other College Unified programs, Stockton Unified has only continued to grow each year. This past school year the program had about 35 SONJ athletes (their most ever) with a total of 70 participants, making them one of the largest programs in NJ! Last year at Unified Cup Basketball, Stockton Unified took home the Bronze medal!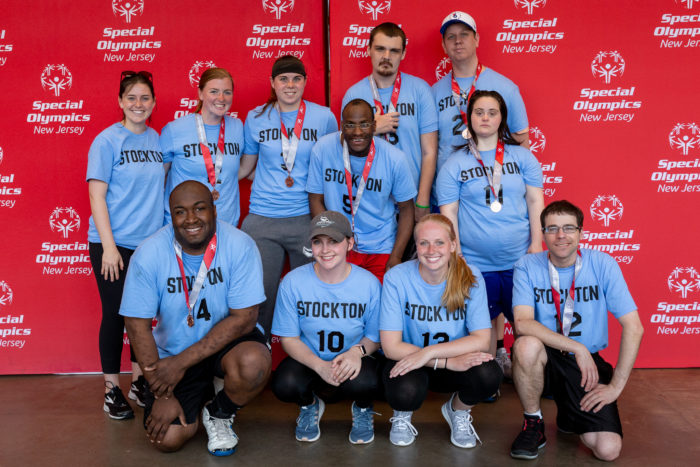 One of the most memorable and exciting opportunities Stockton Unified had this year was the chance to play in a half-time game during a Stockton Women's Basketball game! Being able to play in front of the crowd gave the athletes and Unified partners the opportunity to show off all their hard work and dedication from practice. The program will definitely look to do this again in the future!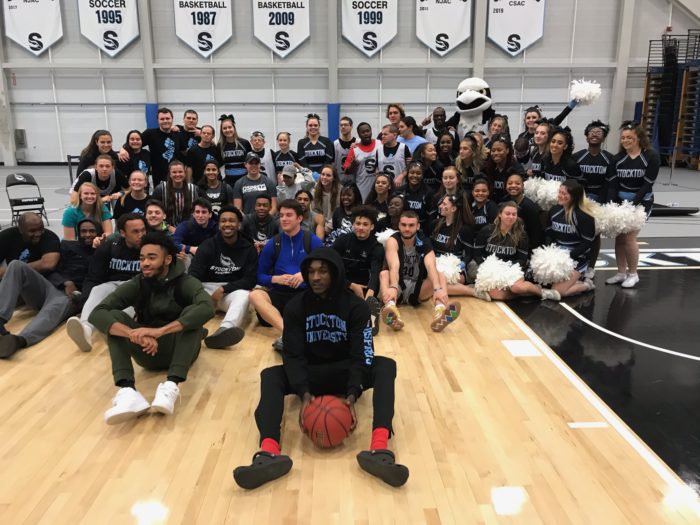 Through the hard work of the student executive board, their great volunteers, and the assistance of their advisors, Stockton Unified continues to run smoothly. Current President and Senior Nicole Petrovich had this to say about the program, "The most rewarding part is at the end of the season when you get to see those amazing connections that all of the athletes and partners made with one another, helping one another grow as individuals."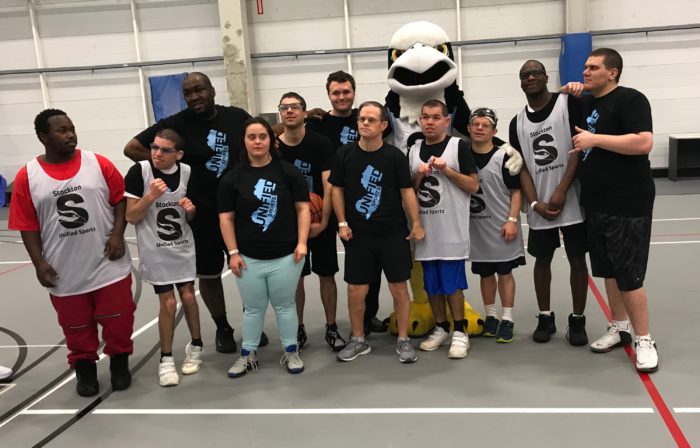 To check out more photos of Stockton Unified, please use the link below:
Photos: 2019 Unified Cup Basketball
To keep up-to-date about Stockton Unified, check out their website and for more information about the program, contact StocktonUnified@gmail.com!