Category: Community Stories
On Saturday, November 16th, 2019, Splashers and Dashers came out to Asbury Park, New Jersey for the 2019 Thanks4Giving in support of Special Olympics New Jersey (SONJ). The day started at The Grand Arcade of Convention Hall with the inaugural Thanks4Giving "Turkey Dash 5K" registration. Starting in scenic Asbury Park, 170 participants dashed along the boardwalk through Ocean Grove and Bradley Beach, and then finished back in Asbury Park.
Congratulations to the Top 3 Male and Female Turkey Dash 5K Runners:
Male:
Ethan Fletcher, 17:43
Jake Stookur, 17:47
Jim Codianni, 18:01
Female:
Kelly Welsh, 24:09
Lisa McTague, 24:23
Meghie Weinberger, 25:23
---
Following the Dash, over 200 plungers went cold turkey and braved the chilly Atlantic Ocean for the 2019 Thanks4Giving "Turkey Splash." Although it was a sunny morning, the water temperature was a chilling 54 degrees and the air temperature was a cool 38 degrees. The highest Thanks4Giving fundraiser was Scott Paterson and team PBA 345, raising over $3,000! Congrats, and thank you!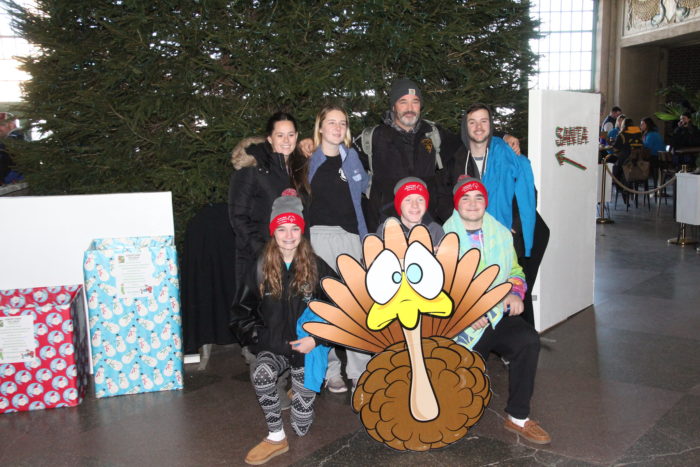 This was also the second time the Cool School Challenge was held as part of Thanks4Giving. Unified Champion Schools, including students and staff, competed as teams to raise money for SONJ and their own school. Any Turkey Dash 5K runner that raised over $35 received 50% over that amount back to their school. Any Turkey Splash plunger that raised over $75 also received 50% over that amount back to their school. A total of 10 schools participated with 20 Dashers and 90 Splashers. Monroe Township Falcons Unified were the highest fundraiser, raising over $5,500!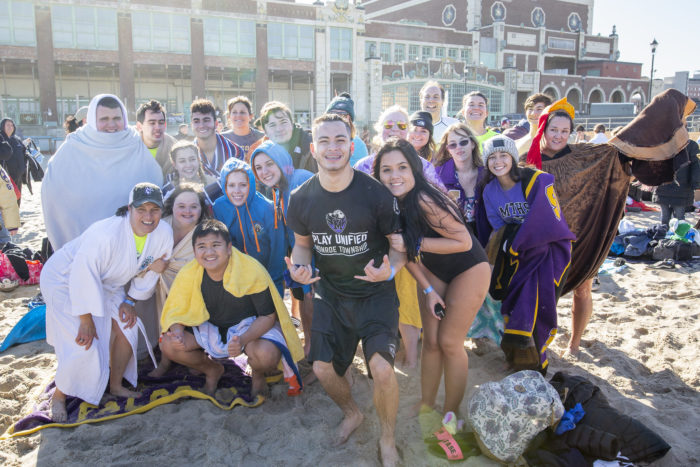 ---
In total, 2019 Thanks4Giving raised over $54,000 for the 26,000+ Special Olympics New Jersey athletes! A HUGE thanks to the Law Enforcement Torch Run for hosting the event, Hollston Realty and Northeast Home Construction for sponsoring the Turkey Splash, and the following for supporting the event: 
Madison Marquette
The City of Asbury Park
Ocean Grove Camp Meeting Association
Borough of Bradley Beach
Asbury Park Police Department, Fire Department, & Beach Safety
Bradley Beach Police Department
NJ State Police