Category: Events and Competitions
Nearly 1,000 brave plungers took to the frigid Atlantic Ocean on January 12 for the annual Polar Bear Plunge in Wildwood, NJ.
You know what's bananas? Nearly 1,000 people jumping into the 43° F Atlantic Ocean for Special Olympics New Jersey! pic.twitter.com/Jy0CvK8Fbd

— Special Olympics NJ (@SONewJersey) January 12, 2019
The 2019 start to the plunge season brought in over $300,000 to support athletes across the state. Many athletes took part in the plunge, like those on one of the highest fundraising teams: AlohAvengers. This year's theme for the team was yellow, a bright pop of color visible from the huge shores of Wildwood.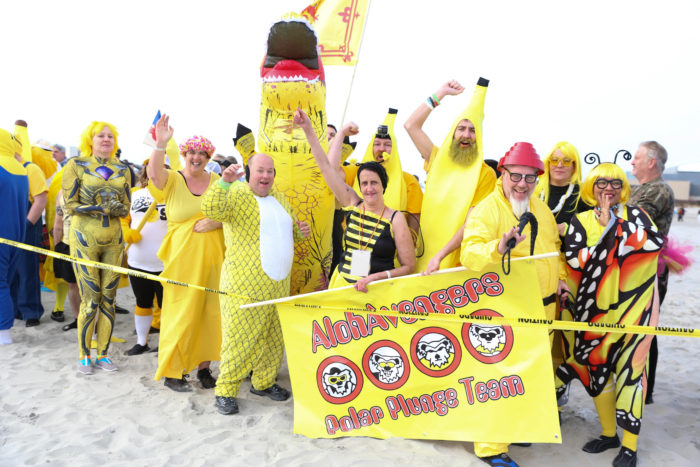 Watch the madness as it happened!
In its 13th year, Plunge Wildwood has raised more than $3.2 million for Special Olympics New Jersey.
Photos
Plunge season has just begun! It's not too late to register for the Polar Bear Plunge at Seaside Heights on February 23. Click the button below for more information.
Plunge Seaside