Category: Community Stories
We all look for inspiration in our daily lives and find ourselves very fortunate to have family, friends, colleagues, and others we encounter along the way to motivate us to be better people. Occasionally, someone leaves an impression so deep, we choose to model our behavior or lives after their positive influence. This is the story of how one Special Olympics New Jersey (SONJ) athlete left such an impression on his parents, friends, and fellow athletes. Meet Sean Nelligan, whose untimely passing on Father's Day 2019, left a void in the hearts of all who met him, especially one of his best friends, fellow SONJ athlete, Bobby Fredericks.
By: Bobby Fredericks, SONJ athlete
If there's anything I learned from being around Sean, it's that you always have to try to have some fun, no matter what it is that you're doing or how bored you are. You never know when it's going to be your turn to leave and join everyone who has left us (like my mom, my first Special Olympics coach) in heaven.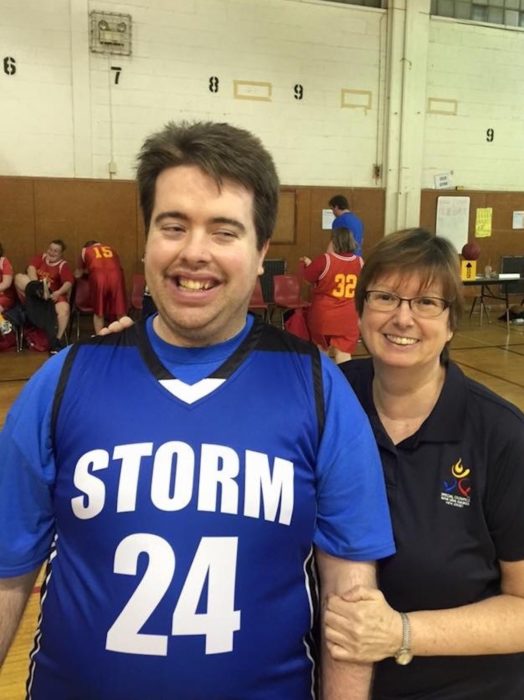 Bobby has fond memories of working and competing alongside Sean:
My first experience with Sean was on Fridays at the Montville Inn, where Sean and I first met and became friends. Over the next 9 years Sean and I would go from working just Fridays at the Montville Inn, to working Tuesdays and Fridays, and also working for Nelligan Sports Marketing (NSM) on Mondays. Sean and I would always learn something new every time we showed up for work. As I had conversations with Sean, I found out that both of us liked to watch the same sports and cheer for the same teams. He was so much fun to work with because he was always smiling and happy.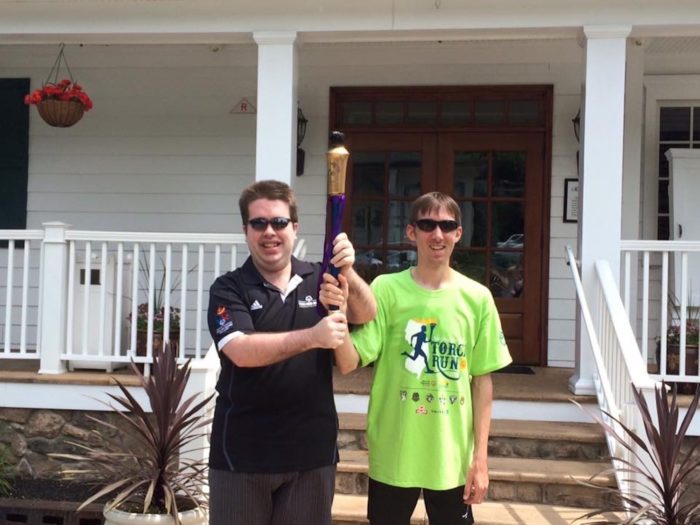 That is what I remember the most about Sean, he was always happy, always had fun, loved sports, enjoyed working at NSM and The Montville Inn, and he absolutely loved playing sports for Special Olympics New Jersey. He would always ask me what time our games were, as well as who we were playing. Sean was always cheering on his teammates, but many times we were the ones cheering for him. When Sean scored his first goal in one of our Special Olympics soccer games, everyone from our team ran over to Sean as if we had just won the championship!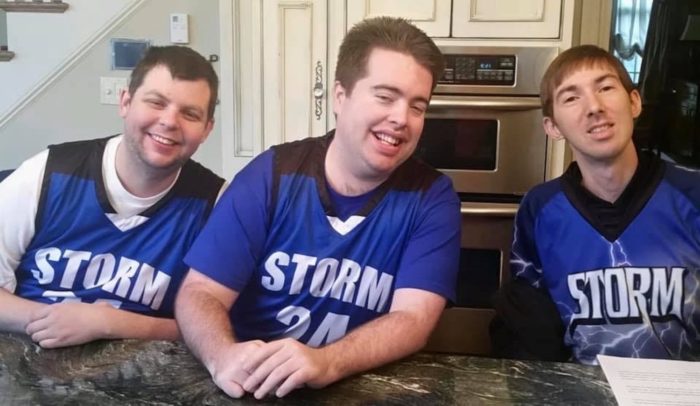 I also remember how Sean and I would feed each other the ball, whether it was soccer or basketball. If I fed Sean the ball, the chances were that our team was going to score, if Sean didn't have the shot, he would pass the ball to someone who did!
Even more important than all of this though, was that he loved his friends/teammates and family with every ounce of his being and would make new friends with everyone that he met. All of this is why we should all strive to "LIVE LIKE SEAN" as much as we possible every day.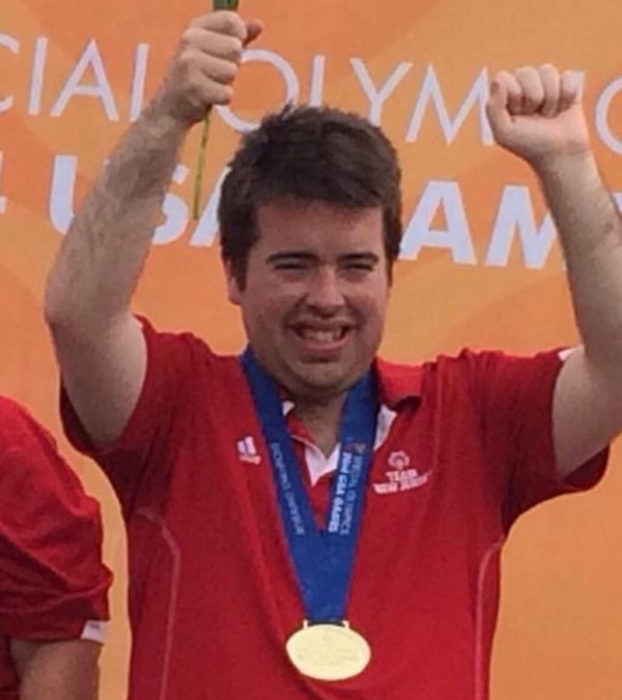 "Live Like Sean"
Another one of the many people Sean inspired was his very own father, TJ Nelligan. Nelligan describes how the experience of being Sean's father changed his life for the better, and inspired him to write his first ever book, Live Like Sean. The book offers readers the chance to let Sean's love, kindness, and gratitude touch their lives, too. Even though Sean was born with an intellectual disability, that never prevented him from living a full, rich life or from profoundly touching the lives of everyone around him. With each chapter, readers learn major lessons Sean teaches us about life through a series of engaging, funny, and uplifting stories.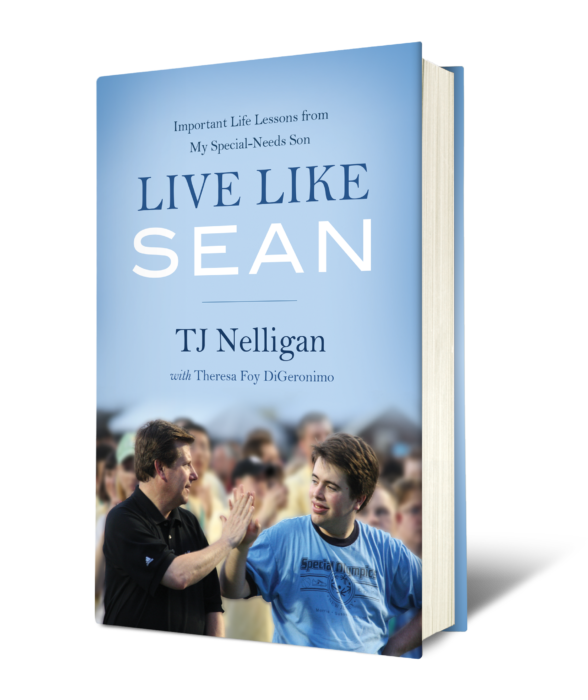 "Live like Sean every day and you will make the lives of others so much better, and it will make you feel better also." – TJ Nelligan, father, and author of Live Like Sean

To read more about Sean, visit tjnelligan.com/ or to purchase the book directly, go to smile.amazon.com and be sure to designate Special Olympics New Jersey as your charity of choice! For instructions on how to set this up, click here.
#LiveLikeSean