Category: News
Our champions are back!
Three New Jersey athletes just returned from across the world, where they competed in the 2019 Special Olympics World Games.
Jane Clark, Miranda Mendoza, and Chris Wines traveled to Abu Dhabi for the world's largest humanitarian event March 14-21. Alongside 212 other athletes as part of the Special Olympics USA delegation, these homegrown competitors performed their best and made our state proud.
More than 7,500 athletes from 192 countries participated in 24 summer sports at the 2019 World Games. Special Olympics USA represented in 18 of the 24 sports offered.
Jane, Miranda, and Chris brought home one medal each and a few 4th place ribbons between them, contributing to the overall 203 medals Special Olympics USA won in Abu Dhabi. That's a lot of hardware!
South Orange resident Jane got a silver medal in team bowling and 4th place in singles. Miranda, from North Arlington, secured at gold in mini javelin and 4th place in both the 4x100m relay and long jump. Hammonton native Chris earned a silver in the 800m freestyle and 4th place in triathlon.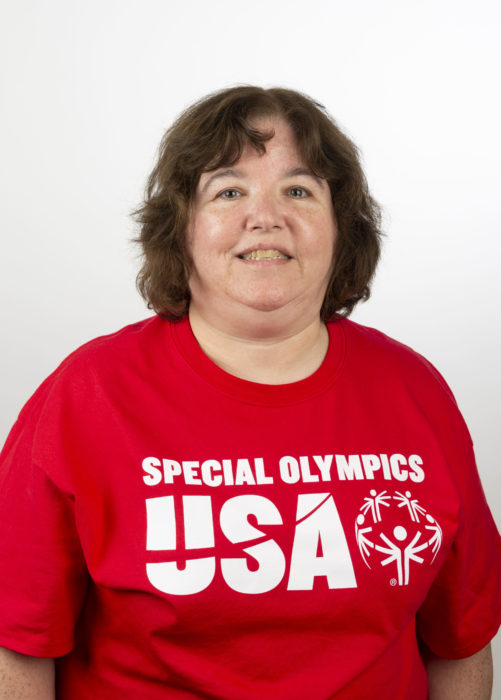 Bowling
Singles – 4th place
Team – Silver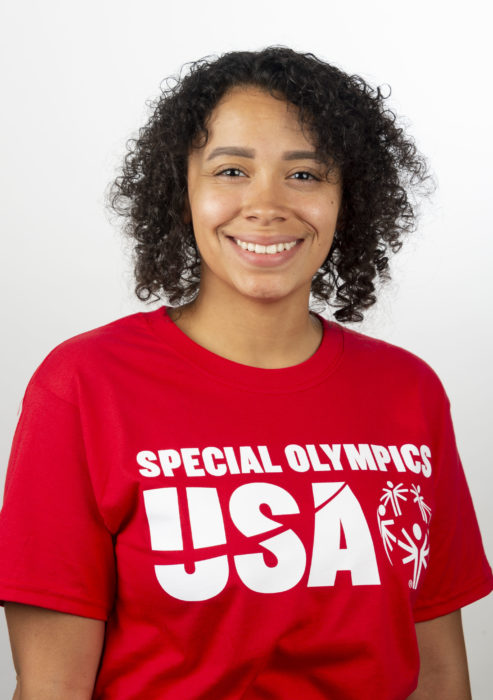 Athletics
4x100m relay – 4th place
Mini javelin – Gold
Long jump – 4th place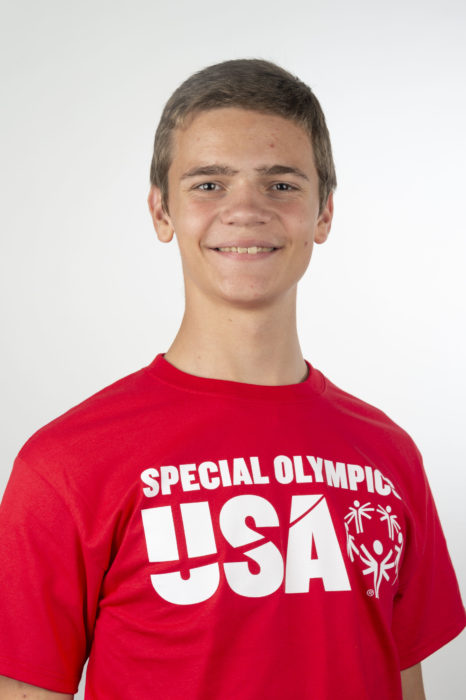 Triathlon, Swimming
Triathlon – 4th place
800m freestyle – Silver
New Jersey also represented on the law enforcement front. Captain Chris Wagner of the New Jersey State Police was selected as one of 112 officers from all over the world to run the "Flame of Hope" during its last leg in the UAE. Alongside 10 athletes as part of the Torch Run, these officers carried the Flame across all seven Emirates from March 6-13 before kicking off World Games at Opening Ceremony.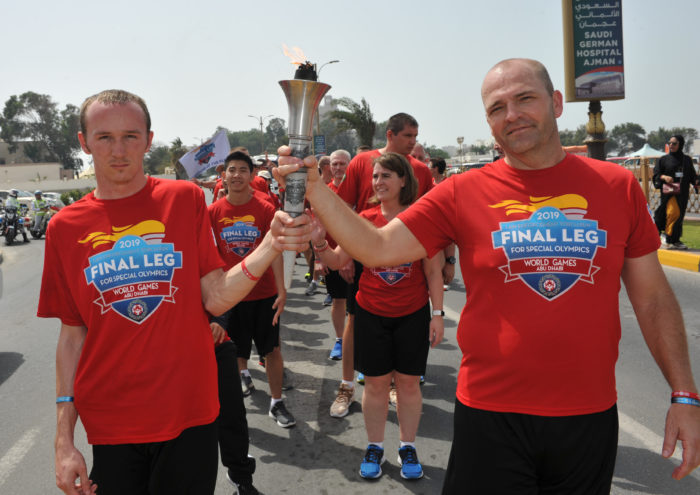 "This opportunity to spend time with [officers] from all over the world and the athlete on my team was very insightful," said Captain Wagner. "I've loved getting involved with Special Olympics and want to inspire more people to do the same."