Category: Events and Competitions
Watch: The people of New Jersey might disagree from time to time but when it comes to supporting our own, we're always there for each other.
60 athletes will represent New Jersey at the 2018 Special Olympics USA Games in Seattle, Washington this July! You can support the team in a number of different ways. Here is how:
Tune-In
The Games will be shown on ABC and ESPN starting with Opening Ceremony. You can see our athletes parade out on Sunday, July 1st at 3:30PM/EST on ABC!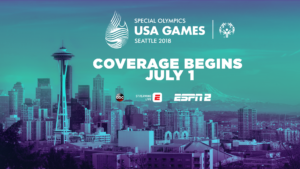 Support on Social Media
Share the video and drum-up support online. We need people from New Jersey to know about our team!
You can even download one of the "I Support Team New Jersey" graphics below.