Category: News
On January 10, 2023, Special Olympics New Jersey (SONJ) hosted a very special "inclusive" Zoom meeting with Special Olympics Romania to learn more about their athletes and culture.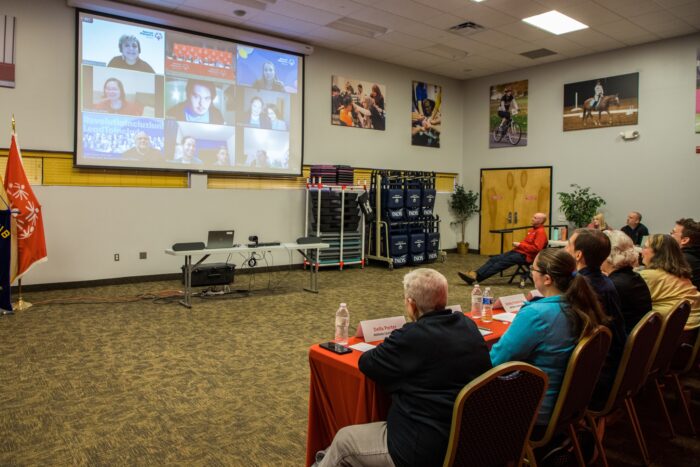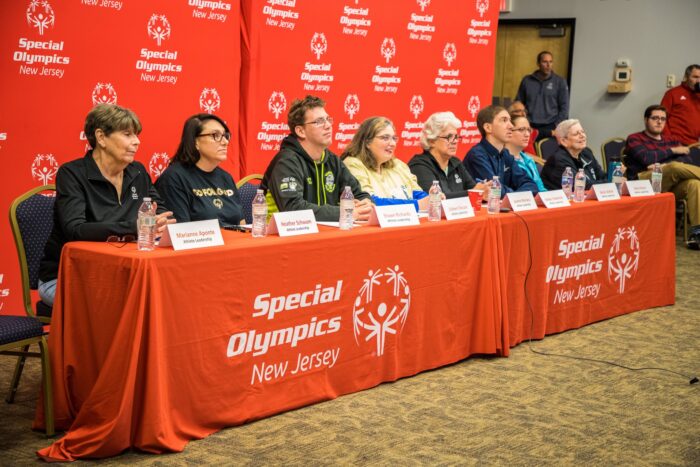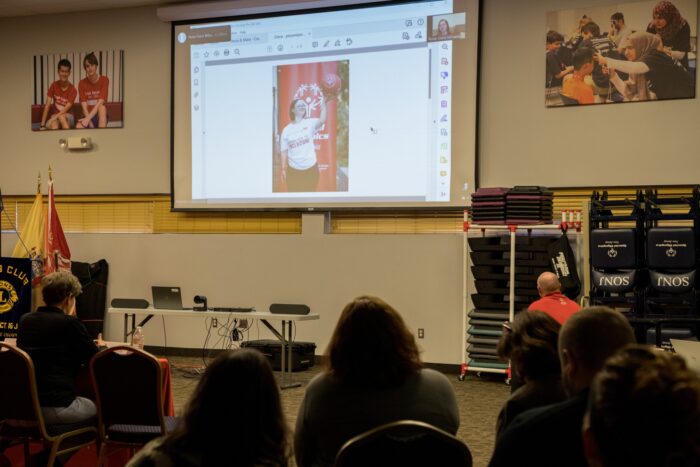 Participants shared their favorite sports, hobbies, interests, and traditions with each other and had a great time doing so! The January 10th Zoom meeting was the culmination of many months of planning and gave SONJ athletes the privilege of making a real connection with fellow athletes across the globe.
SONJ's connection to SO Romania began in April of 2022 with a request by Special Olympics Europe Eurasia to help support the athletes, families, staff, and volunteers of Special Olympics Ukraine and the surrounding national Special Olympics programs supporting refugees fleeing Ukraine.
SONJ made a generous donation to Special Olympics Romania to support 60 Ukrainian children with intellectual disabilities, all refugees seeking safety in Romania. The funds provided equipment for a national swimming competition and summer camp. In addition, over 180 backpacks filled with T-shirts, caps, hygiene items, water bottles, and more were driven to the Ukraine border so volunteers, who couldn't leave Ukraine, could get them to athletes and their families still in need within the borders of the war-torn country.
In the summer of 2022, Special Olympics Romania National Director, Mr. Cristian Ispas, held a presentation at the SONJ Sports Complex to share the great stories of how SONJ support reached several centers in the country for the Special Olympics champions from Ukraine.
---
Prior the January Zoom meeting, National Director Ispas also shared the following updates on how the funds from SONJ continued to be dispersed over the last few months:
In advance of the today's meeting, we would like to share some updates on how we continued to assist the 3 groups of Ukrainian children and youth with and without ID, refugees in Romania or living in Ukraine.

• 180 backpacks donated to SO Ukraine. SO Ukraine offered the backpacks at various sports events they organized around the country (Kyev, Ternopil, Odessa etc).

• On January 4th, 2023, SO Ukraine organized SO Regional Games in Odessa where 52 athletes participated and received some of the the backpacks we sent.

• Christmas Tree, Carols and Gifts for the Ukrainian children in Piatra-Neamt, North-East Romania. On December 13th we organized an event for children living with their mothers and/or grandmothers at the Direction for Sports dorms in Piatra Neamt, Neamt county. Children celebrated Christmas, sang carols, and recited poems. Children and volunteers decorated Christmas Tree and Santa offered gifts as usual. Gifts included a TV set for the facility (to be used for on-line lessons and for connecting with family members who remained in Ukraine) and sports equipment.

• The day after, part of the children were invited to attend the Unified Champion School Event we organized in Piatra Neamt. They had the opportunity to compete in small Unified Teams for basketball and football, and enjoyed Award Ceremony.

• Tables and chairs for refugee children with intellectual disabilities from The Center of Community Services in Baicoi, Prahova. After the sport event organized last summer in Prahova county for the group of 60 Ukrainian children with intellectual disabilities, we equipped the Center with 8 sets of tables and chairs for play and dining.

• These children will also go to winter camp which we will financially support.
In the spirit of solidarity, SONJ is proud to support international programs and will continue to do so as long as possible. The genuine connection SONJ has made with SO Romania shows the power of the Special Olympics movement and its ability to break down barriers. The overall positive experiences and life-changing opportunities provided to athletes across the globe will endure and goes to show, we are all #BetterTogether.