Category: News
In July 2020, Special Olympics New Jersey (SONJ) launched a new virtual health program called The Total Body Challenge (TBC). This was created during the COVID-19 quarantine as a way to keep athletes moving and educated when all of the in-person events were cancelled. The TBC was made up of 3 categories, Fitness, Mindfulness, and Nutrition & Hydration. Live events (which were archived) and recorded videos were posted on a daily basis for each category and unique code words were given during the videos to entice athletes to watch them all. Athletes would submit the codewords they learned for prizes, such as SONJ and TBC branded items.
Here's a fun video from SONJ athlete, Aadita, explaining the Total Body Challenge:
The program was promoted with emails and social media. In the year+ that it's been running, it's had over 300 athletes participate, 60 of which participated in all 10 sessions, created 447 original videos, and has seen numerous volunteers including local yoga studios, fitness instructors, coaches, athletes, college students, college teams, RWJBarnabas Health Partners, and SONJ staff members.
Now that session 10 of the Total Body Challenge is complete, and athletes are returning to in-person activity, the TBC website will continue as an archive of all the video content as well as post occasional new content on a weekly basis.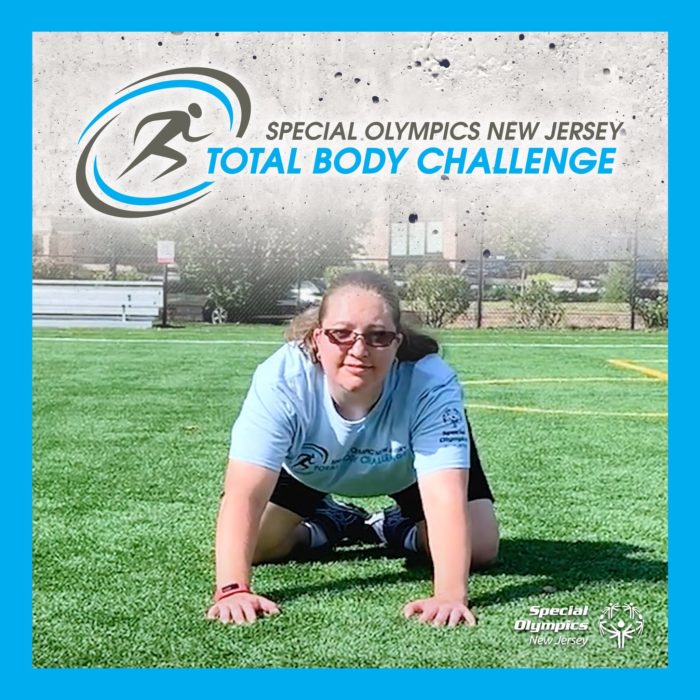 "I have been a part of TBC since it first started. I even got to make some of the videos. I have learned a lot about nutrition but sometimes it is hard to do. I keep trying. I also like to get the prizes at the end."
– Becky, Area 11 Athlete
"I have been doing TBC since it started last year during the pandemic… I enjoy the sessions because of being able to connect with my fellow athletes all while learning healthy habits. The prizes are amazing and all the different things we have learned between healthy eating, yoga, and exercising our bodies to keep us healthy means a lot to me."
– Jeni, Area 5 Athlete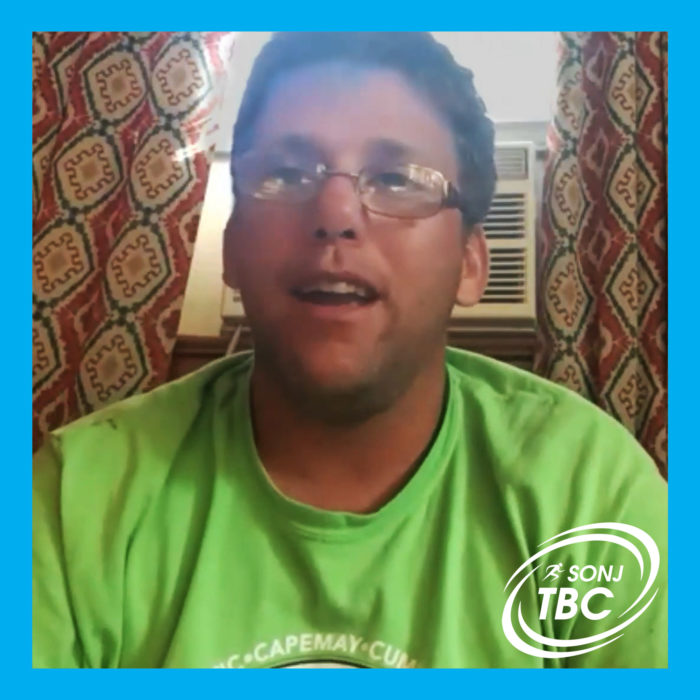 "It is an honor and a privilege to be able to share my poetry and host monthly poetry sessions with my fellow Special Olympics athletes. We all love doing it together because at the end of the day all Special Olympics athletes are family members. Thank you to the Total Body Challenge and Special Olympics New Jersey for this opportunity!"
– Shawn, Area 8 Athlete
"I've learned a lot from the Fitness portion of the TBC… it's helped me to create my own swimming and cycling and bowling and even floor hockey exercise routines …. I've also learned from nutrition and hydration how to drink more water and eat more Veggies and Fruit even growing my own produce too …. Mindfulness has taught me how to keep calm and relaxed even when doing the live yoga and Zumba sessions … I love all the cool prizes and incentives we get too"
– Brandon, Area 7 Athlete
Thank you to our amazing sponsors!