Category: News
Today we will be highlighting Rider Unified Sports!
The Unified Sports club at Rider University started in 2013 to promote friendship and inclusion through sports, while keeping a competitive atmosphere. Rider Unified is one of four College Unified programs in Mercer County.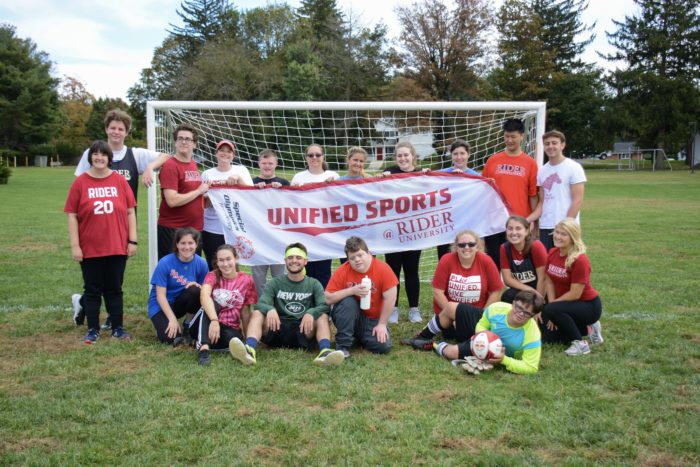 Rider Unified currently hosts two sports – soccer in the fall and basketball in the spring. The program practices for about six weeks during each season, all leading up to the Unified Cups run by Special Olympics New Jersey. In the Spring of 2017, Rider Unified won first place in basketball! In 2020, when SONJ hosted some pick-up games after the Unified Cup Soccer Championship was rained out, Rider was there with a full team!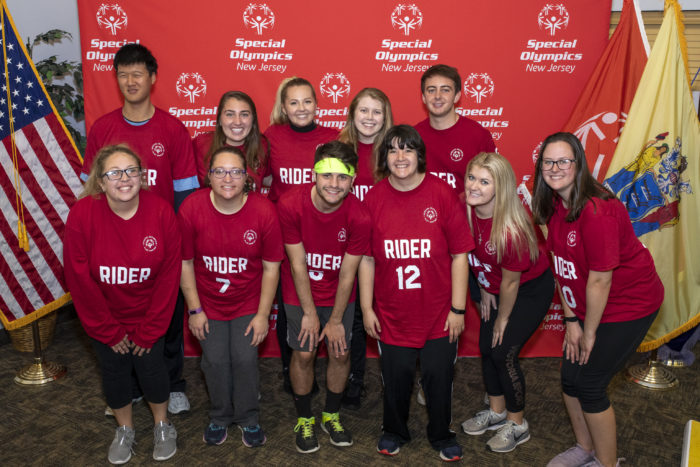 Some of the members of Rider Unified also participate in other Unified events off-campus such as Unified bowling and volleyball! This year, the program also had the opportunity to play during halftime of a Rider Women's Soccer game as well as a Women's Basketball game! Rider Unified also has participated in the Polar Bear Plunge in Seaside for many years now! In 2020, the program had 10 members go in the water and raised $2,310 for Special Olympics New Jersey!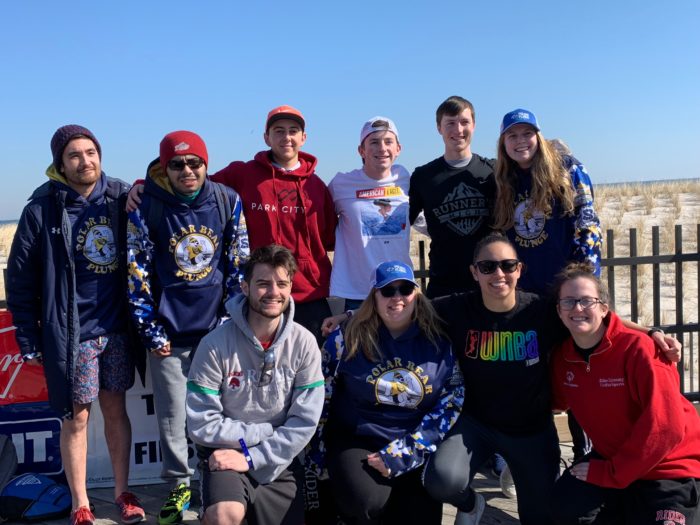 A member of the program had this to say, "Sports are a very powerful agent for social change. College Unified programs like the one at Rider give opportunities to showcase all abilities and embrace our differences, while still finding ways to come together as a community."
"Every week we get to witness the club's transformative power, where athletes shatter stereotypes and exceed their personal bests in life. We are so lucky to have so many dedicated partners, athletes, and leaders that are passionate about creating a move inclusive world" (Rider Unified, 2019-2020).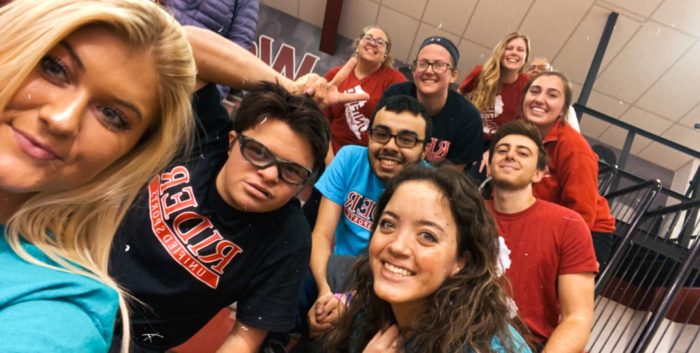 To check out more pictures and find out more about Rider Unified, please use the links below:
Photos: 2019 Unified Cup Soccer
Photos: 2019 Unified Cup Basketball
To keep up with everything they're doing, follow Rider Unified on Instagram! For more information about the program, contact RiderUnified@gmail.com.