Category: News
Voorhees High School's motto "We are One School- Choose To Include" says it all! Voorhees is a school where everyone believes that inclusion is not a box to check, but a mindset to live; a true Unified Champion School!
Starting with a Unified Basketball team and a small club in 2017, in just over three years, Voorhees High School now offers three Unified Sports, a Unified Leadership Class which enrolls nearly 10% of the school population, regular school wide awareness events and social outings, as well as an annual Unified 5k. Last year the student leaders put on their first Unified theater production, Suesical, which packed the house and truly blew away people's misconceptions for what young people with ID can do. The Voorhees Unified Sports banquet also packs the room with over 200 attendees. At Voorhees, you no longer join Unified, you just happen to go to a school that IS Unified.
In 2019, Voorhees was one of the first school's in New Jersey to receive UCS National Banner Recognition, meeting the 10 national standards of excellence for a Unified Champion School. As Unified athlete and youth leader Dan Jordan says, in a Unified School, "we are all winners!
What Unified Means to Us by Kaitlyn Collins, Angela D'Armiento, Melissa Haines, Kelly Anne Kieffer, and Rebecca Schaefer- Voorhees High School Unified Leadership Team
To us, Unified means family. We choose to include, and we see, accept, and respect all differences. We continue to pave the path for the Unified Generation each and every day. We are leading the charge to re-imagine and create communities in which all people are included and accepted. At Voorhees you are not alone and you will be found. We want you to take pride in representing Voorhees as a valued member of our Unified Generation because you never know who you will find.
Let's hear what some Voorhees Unified Youth Leaders say about what Unified means to them!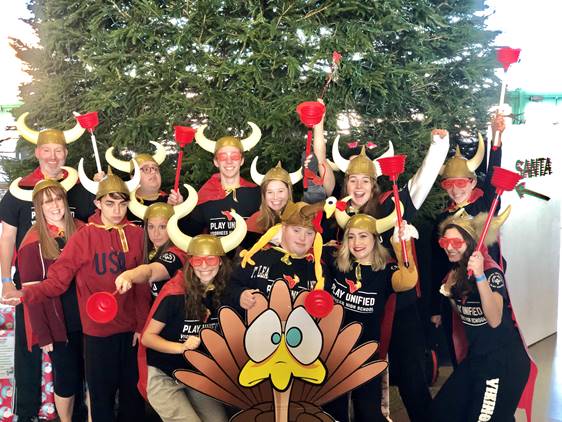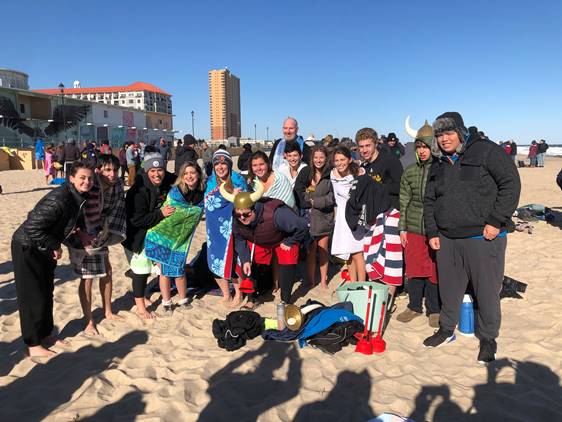 Want to learn more about Voorhees Unified? Check out the links below:
How We Started Video: https://youtu.be/TGX8Lwug3SE
Hoops Video Opener 2019: https://youtu.be/jUT3PYZPMXI
Hoops Video Opener 2020: https://vimeo.com/383881691 
Rock your Socks Video: https://www.youtube.com/watch?v=CXcAVJiyVME&list=PLhlO0gdbJmOOcotRxDRoaHxNT5-Jvuk-6&index=9
Seussical Video: https://www.youtube.com/watch?v=IXg–LO2wq4&list=PLhlO0gdbJmOOcotRxDRoaHxNT5-Jvuk-6&index=2&t=0s
Plunge Video: https://youtu.be/PZbHmqRflsg 
Where We are Today Fall 2019  Video: https://drive.google.com/file/d/1q1JUoJWfSQFjUUxCb-YG6GuiS4qibbLm/view?usp=sharing
Virtual Autism Awareness Video: https://drive.google.com/file/d/1JOSqxmO7-DYi4sN7lIvlm9TGqsXX7ejm/view?usp=sharing
Virtual Epilepsy Awareness Video: https://drive.google.com/file/d/1fQfjBCA2SJd0sPH3aYp0MM_tW7QvST2p/view?usp=sharing
Virtual Goodbye Parade: https://vimeo.com/407775172
Unified Banner & Highlights Video: https://www.youtube.com/watch?v=QfJQLjCevT4&list=PLhlO0gdbJmOOcotRxDRoaHxNT5-Jvuk-6&index=6