Category: News
2021 showed us a different version of The Polar Bear Plunge at Seaside Heights. After being moved back to April, and then going fully virtual, the community still came together strong to help the athletes of Special Olympics New Jersey!
Despite not being able to hit the ocean as a group, the event still featured 3,283 virtual plungers who helped bring in 11,895 donations and raised $1,085,000 so far!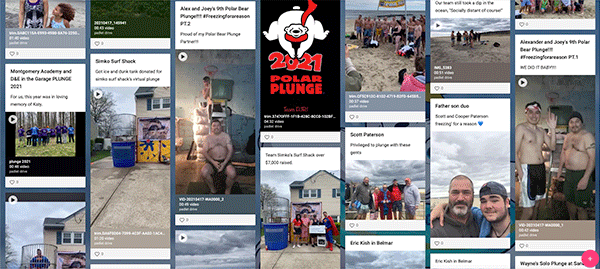 A lot of virtual plungers also shared their videos and photos! You can see them all on the Polar Bear Plunge at Seaside Heights website!
We also heard from the top two individual fundraisers who gave their insights on why they plunge!  You can also read about them on the New Jersey 101.5 website.
A huge THANK YOU to all plungers, fundraisers, donors, and sponsors. We especially want to showcase our individual and team leaders!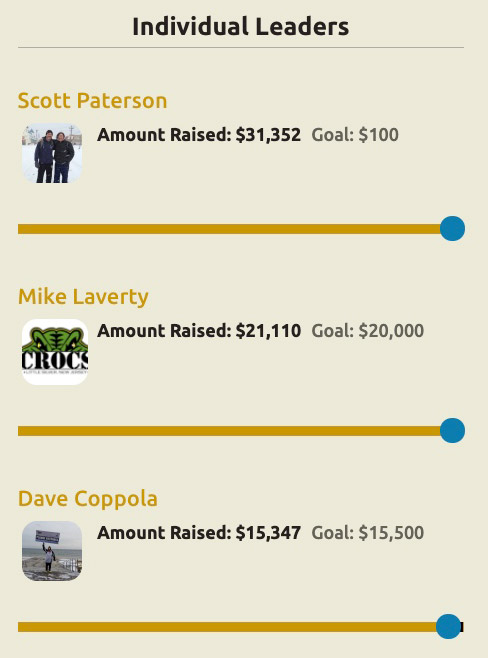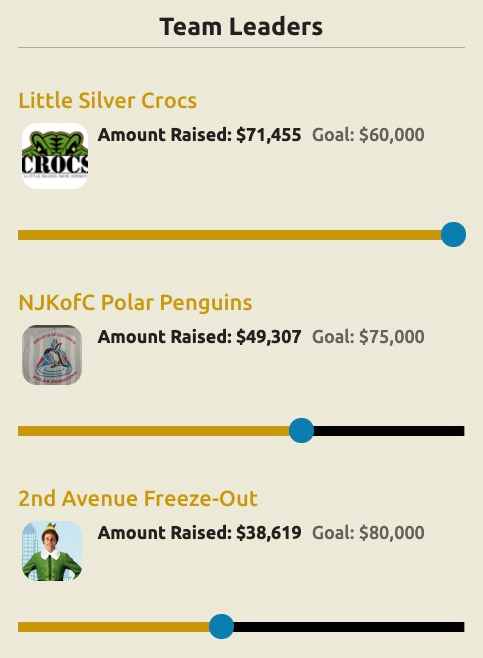 Even though the official plunging is complete, you can continue to support thousands of SONJ athletes. Search for your favorite plunger or team to see how they finished and help them move up the leaderboard. Funds for the 2021 Virtual Polar Bear Plunge at Seaside Heights will be accepted through July on individual or team plunge pages or a general donation.
We look to return to Seaside Heights together again in 2022!