Category: Community Stories
Did you hear the news? April is #NationalVolunteerMonth! We will be featuring several stories about some of our AMAZING Special Olympics New Jersey volunteers.
First up, 150 Years of Service to SONJ!
What does the term "sesquicentennial" mean? The word is broken down into two parts: sesqui- (1 ½) and centennial (100 years). The 4 individuals below are longtime volunteers and have combined for over 150 years of service to Special Olympics New Jersey. Bob Ryan, Anita Nedswick, Alexander "Mac" MacDonald and Rich Gelfond have been involved with SONJ in many different roles, including coach, committee, event volunteer and Area Director, just to name a few. Each has their unique story of how they got involved as well as their motivation to stay involved.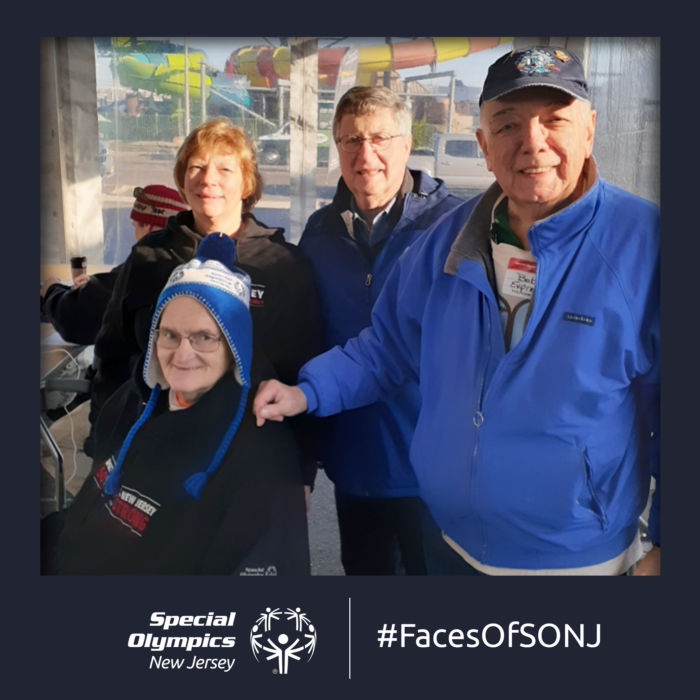 Bob Ryan
Bob got involved with SONJ while working at the Hunterdon Developmental Center, as the Asst. Business Manager.
This may sound a little strange but one day I heard the term "Special Olympics" and something in my brain, or someplace, said 'that's where you belong.' The Director of Recreation at Hunterdon was on the Board of SONJ and one day I mentioned to her that I'd like to get involved with SO she said that I'll keep you in mind. I didn't hear anything more, then a few months later she walked into my office and dropped a box on my desk and said that the State Treasurer quit unexpectedly and the Board elected you last night. So my first SO 'job' was on the State Board of Directors. That was I think 79, so it's over 40 years, but I did miss most of one year when our daughter was born. I think that except for that one year I've been to at least one day of every Summer Games in those 40 years.
At the State level I've been at, I think, all the Summer Games at TCNJ, with Information being the big job for the past 15+ years, but I've done set up, souvenirs, check-in and probably a bunch more that I can't remember. I also volunteer at the Fall Games, except I missed last year due to being away. And the Polar Bear Plunge for 15+ years.
Since Alex became an athlete, I've gotten more active with Area 11, I'm an assistant coach for Alex's Track & Field and Soccer teams and with her Adapted Aquatics program at MCCC. I also help out with the parent group at the Area Track & Field meet and the fund raisers.
I volunteer because I feel that we all should give back in some way. As above I'm not sure that I decided on Special Olympics, I just 'knew' that's what I should be doing.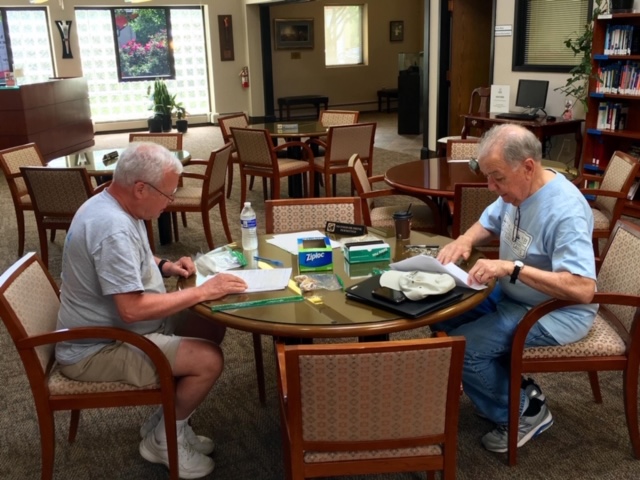 For some reason every time I think of the athletes I remember my first Winter Games. It was cold and I was watching an athlete on the 1k or 1.5k Nordic course. She would ski a few strides of her skis and fall down, get up, ski a few more strides and fall again. This went on for well over an hour that it took her to finish, but she finished! Her determination was amazing, she simply would not quit.
Another story, there was an athlete from Hunterdon who I knew slightly, when I saw him it was a simple 'Hi Michael' and he'd say hi back. He participated at one of the early Summer Games and the Board was giving out the medals, this was before the large Law Enforcement participation. Since he was from Hunterdon I made sure to give him his medal. From then on we were "Buddies," He would always tell me that "we're buddies" and tell the other athletes that 'he's (me) my buddy.'
I wouldn't know where to start to talk about the amazing people who I have volunteered with over the years.
Anita Nedswick
It all started as a one day volunteer at the Special Olympics Hudson County Track Meet in May 1987.
September 1987 I was asked by Ann Santilli (Special Ed Teacher in my school PS 30 in Jersey City to be her Assistant Coach. When she got married in June 1989, I became the PS 30 Team's Co-Head Coach with Debbie Zindle who was a Special Ed teacher at PS 30. In 1992 I was asked to be Head Delegate for Summer Games along with coaching my team.
In 2000 (I think) I volunteered on Area 01 Committee as Debbie and I no longer had a team because the Jersey City Board of Education no longer provided us with buses.
In 2002, Marc Edenzon asked me to be Assistant Area Director with Mac as Area Director. In August 2003 Marc sent out email that I was now Area Director. In May 2018, I retired as Area Director and Ruben Concepcion was promoted from my Assistant to full Area Director. Ruben asked me to be Secretary for Area 01.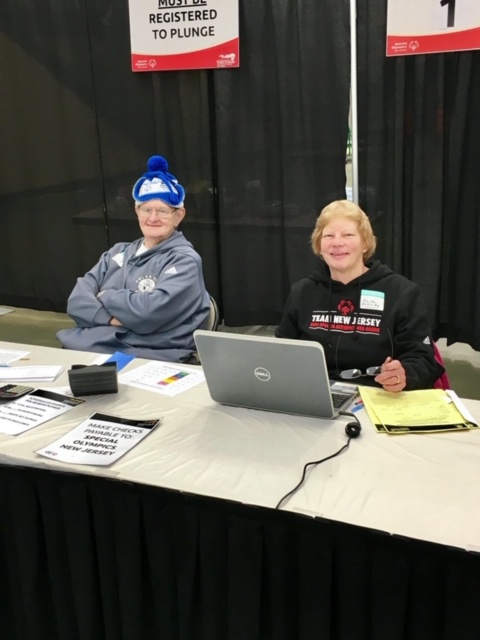 I've been thinking about my favorite memories. If I close my eyes I can still see our Athletes' faces full of awe looking out the windows of the bus Debbie and I chartered to bring them to Trenton State College for the first time the Summer Games were held there.
Some of our Athletes' had never been outside of Jersey City. They were so excited seeing cows, horses, etc. Sharing their excitement throughout that weekend is a memory I will always treasure!
We later asked Rich, Mac, and Anita a few questions about the effects of the the current pandemic, and what they missed most about volunteering. Here are Anita's answers, followed by Mac and Rich:
What do you miss most about volunteering with SONJ during this time?
What have you been up to the last year?
What does volunteering mean to you?
Anita Nedswick
I miss interacting with our Athletes—-encouraging them before and during competitions, sharing high fives of congratulations for doing their best. I REALLY miss HUGGING our Athletes and Coaches and fellow Volunteers and SONJ Staff members.

During quarantine I have caught up on my reading, sorted out paperwork and mementos and photos, and stayed safe and healthy.

Volunteering means spending time with the nicest people I have ever met—from Hudson County especially while I was its Area Director, from across New Jersey at Chapter Competitions and Events, and from across our country during the 2014 USA Games hosted here in NJ. (I was a volunteer on the Dinner Cruise Ship on the Hudson River around New York).
Alex "Mac" MacDonald
Sharing all the smiles high 5's of the athletes and all the accomplishments they achieved because of all the extensive training from the coaches.

Physical therapy because of surgery, keeping up with SO e -mail and Facebook, missing all the planning and volunteering for events both on area and cheaper level events, missing the athletes as I know many of them.

Sharing thoughts ideas with the athletes, work out and you can accomplish any thing you wish to do, getting to play on a level playing field and inclusion with other teams, raising funds for area and cheaper level, coming up with new sports so athletes have a choice as to what they would like to participate in.
Rich Gelfond
I miss the constant flurry of activity…so many events, setting up / taking down, so much happening all of the time, so many happy athletes and so many people who've become such good friends over the years. And always the good feeling and pride in being associated with an organization the mere mention of which brings smiles to virtually everyone's face. It's been wonderful to be part of improving and innovating to help make SONJ bigger and better every year. By way of background, I guess I'm kind of a unique case as I've been volunteering with Area 3 since the early 70's (roughly 48 years) where I was Area 3 Director for 18 years until I was hired by Mike Higgins as an SONJ staff member in 1991 when the office was on Old New Brunswick Road in Piscataway. I'm still on the Area 3 Committee and still volunteer at all Area 3 events.

Because of COVID-19, this last year has been really quiet. Like so many others, my wife Debbie and I along with Callie, our four-year-old German Shepherd, have been home together, just venturing out briefly (with masks and social distancing) for food shopping or taking long walks together. The rest of the time I spend working on our 250-year-old farmhouse in Flanders (cutting grass, plowing snow and other exciting chores)

See #1.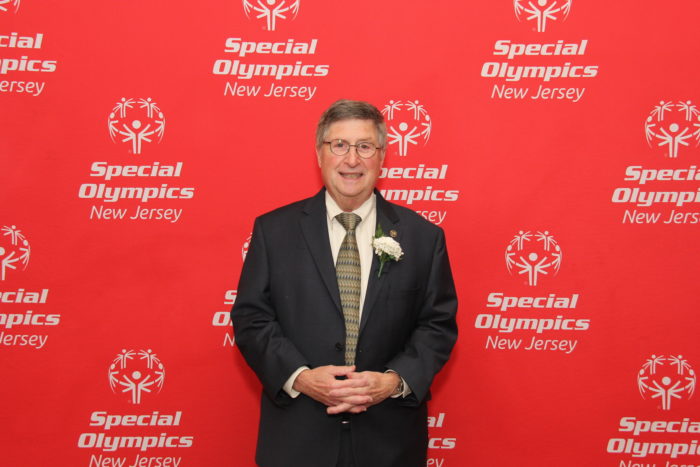 Volunteering isn't just what someone does, but is part of who they are. They don't volunteer for the money (because there is none) or the fame, but for the cause. How does one choose what organization to volunteer for? Sometimes it is because they know someone who benefits from the organization, or they learned of the organization through their place of employment, or maybe a friend asked them to volunteer. However you get started, once you find that organization that touches your heart, then you are hooked for life.
Special Olympics New Jersey has been extremely lucky to have Bob, Anita, Mac, and Rich as part of their family. Cheers to celebrating 150 years! Happy Sesquicentennial Anniversary! What a great way to kick off our 1st blog post for Volunteer Month!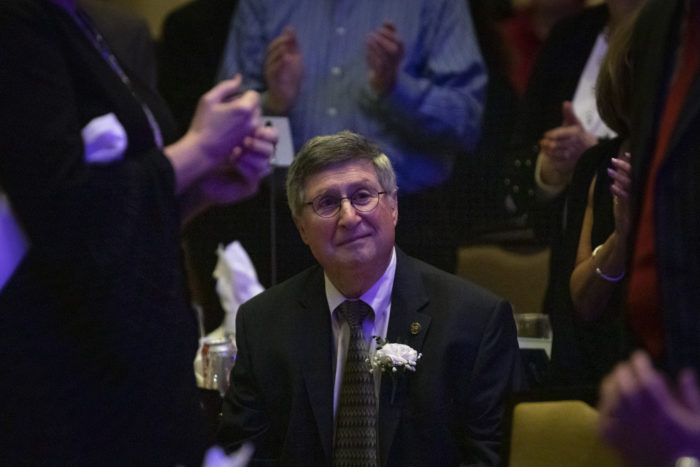 Get Involved! The heart of our organization is our athletes, and we would not exist today without the individuals and organizations who help support them throughout the year. Click here to learn more.