For more information on Special Olympics New Jersey, we invite you to view, download and keep the following resources as references: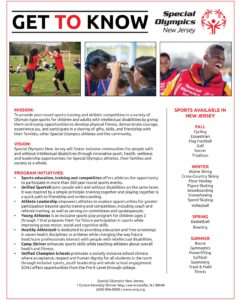 Get to know Special Olympics New Jersey and all the programs we have to offer, including 24 Olympic-style individual and team sports, athlete leadership opportunities, Young Athletes, school-based programming, and much more!
Special Olympics New Jersey is comprised of 13 areas, which host competitions, fundraisers, and other events within the 21 counties across New Jersey. Contact information for each area can be found on the Area Management Map.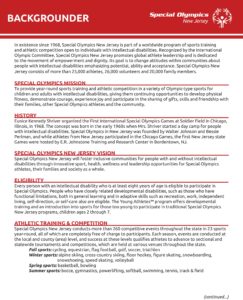 Download a two-page PDF overview of our mission, vision, history, and programs to get a base-layer understanding of what we do.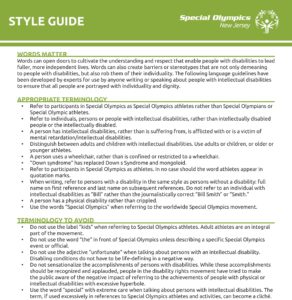 Words matter. Use our style guide to ensure that you're using terms and language that treat all people with individuality and dignity.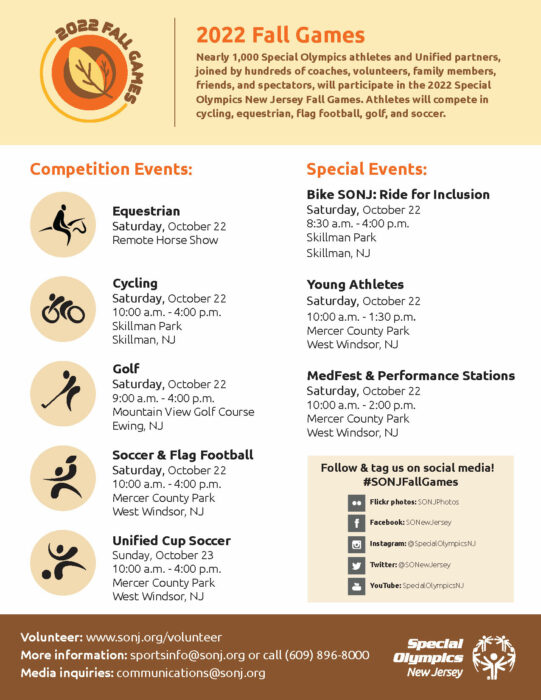 Over 1,00 Special Olympics New Jersey athletes and Unified partners will compete in Fall Games, the culminating competition event of the fall season. Competitions include cycling, equestrian, flag football, golf, and soccer.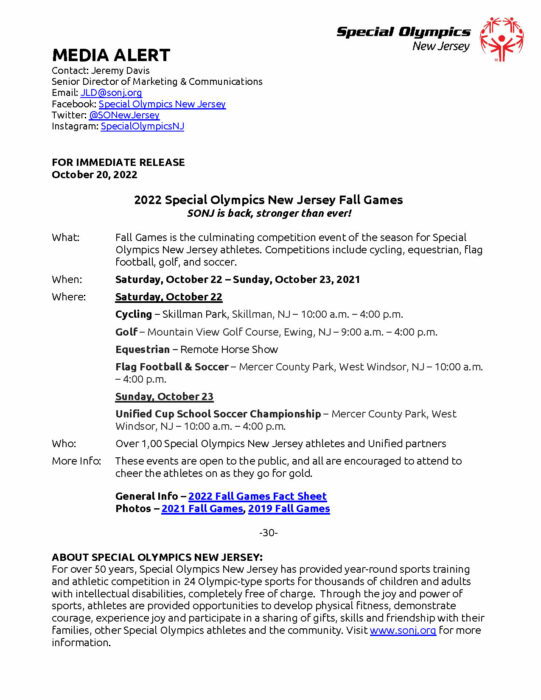 2022 Special Olympics New Jersey Fall Games
SONJ is back, stronger than ever!