Category: Community Stories
On October 16th, 2019, more than 150 Game Changers – Unified Champion Schools (UCS) administrators, educators, Unified Club advisers, and Unified Sports coaches – attended the 2019 Change the Game Conference hosted by the New Jersey Principals and Supervisors Association (NJPSA) in Monroe, New Jersey.
The conference, which drew more than 80 schools and 70 districts from across the state, shared "knowledge, best practices, and a learning community to intentionally recognize and foster social inclusion as an essential component of each students' education experience."
These Game Changers from Elementary, Middle, and High Schools were provided with a day full of guest speakers, presentations, panel discussions, and group breakouts to help both those beginning the process of becoming a UCS, and those already deeply entrenched in climates of inclusion and respect for all.
---
Superintendent of Sayreville Public Schools, Dr. Richard Labbe, kicked off the conference with a powerful and inspirational keynote address, challenging the group to ensure access to equal opportunities to learn and grow for every student, stressing that inclusion helps students feel accepted and seen amongst their peers.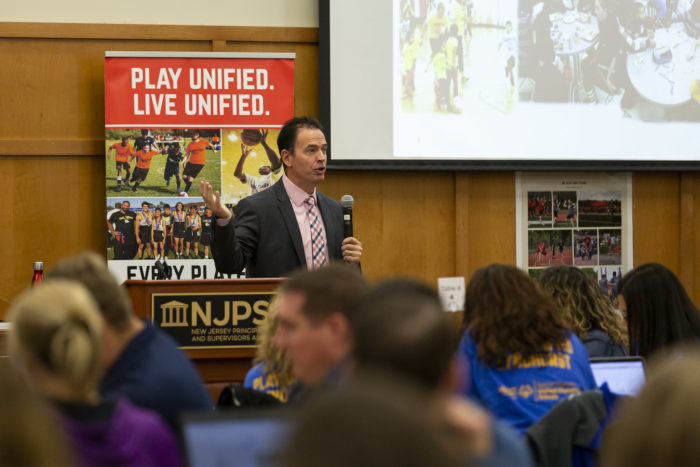 Topics also included the impact of UCS on school climate, – a school's ability to foster inclusion, acceptance, respect, and human dignity – national standards for UCS, and most importantly, the impact being a UCS can have on students, their families, and staff.
A peer-to-peer panel, "From Unified Clubs to Unified Sports to a Unified School: How and Why UCS Works in Our School," provided tips on growing a Unified Club, empowering youth leaders of all abilities, and creating positive change throughout a school through the UCS strategies of Inclusive Youth Leadership, Unified Sports, and Whole School Engagement.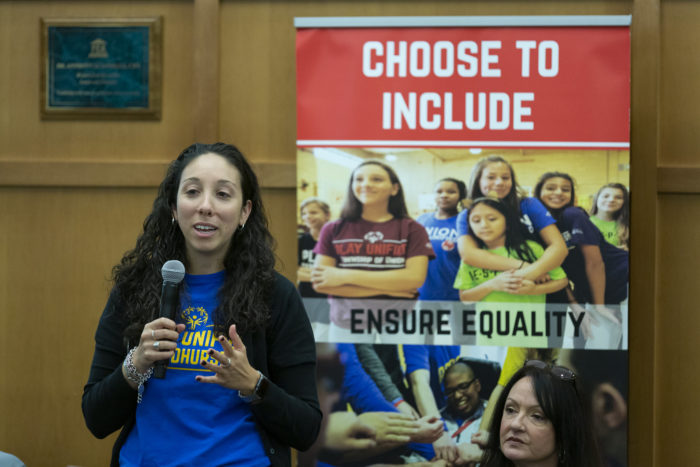 Following the panel, Assitant Principle and UCS Team Leader from Voohees High School, Kelly Ann Kieffer, led the group through her "Ten Tips to Becoming a Unified Champion School."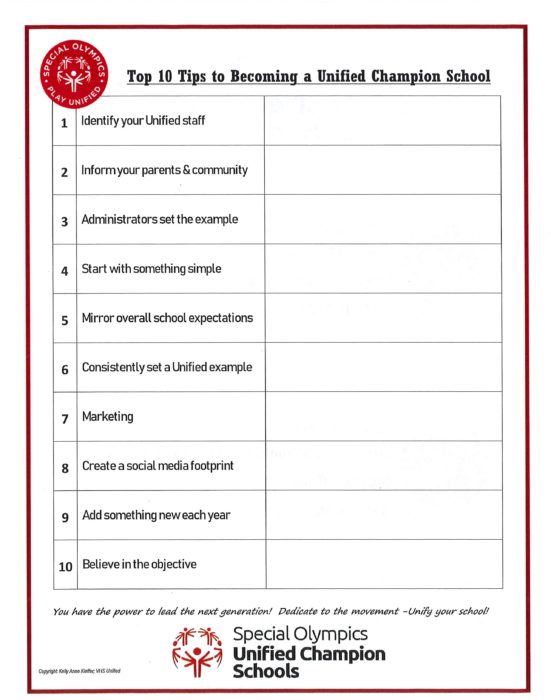 The highlight of the day came with a lunchtime presentation by 20 Unified Youth Leaders from the Monroe Township Unified Club. Their Superintendent, Dr. Dori Alvich, spoke about how the UCS activities and culture of inclusion has allowed students to form lifelong friendships and become community leaders and role models for younger students.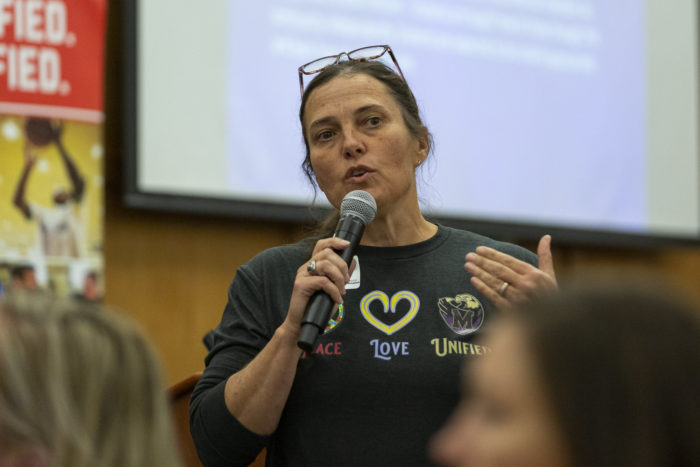 Following lunch, the school leadership team members came together to reflect on what they'd learned and the new collaborations they formed with their peers. Each left with new ideas and a draft plan for working with their students to build and achieve their dream for inclusion in their schools.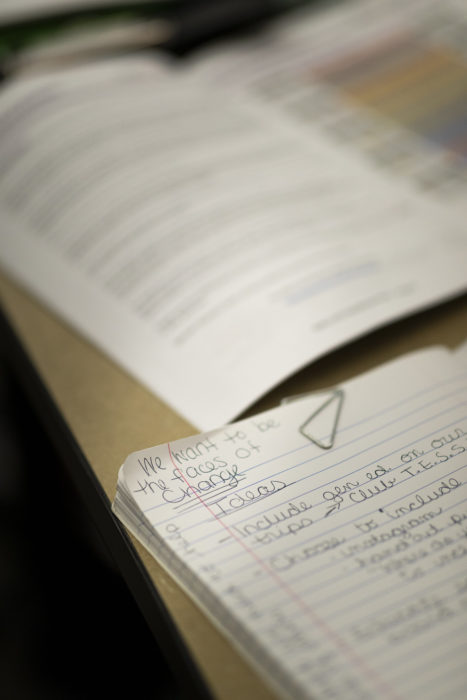 A special thanks to our sponsors, PSE&G Foundation, NJPSAFEA, and the NJ Department of Education, as well as the Game Changers in attendance and/or involved with UCS. Your efforts, innovation and creativeness, and leadership is paving the way towards a more inclusive and accepting world for all.
Event Photos
Interested in helping your school become a Unified Champion School? Contact ucs@sonj.org to see how to get started.