Category: Community Stories
From August 7-9, Special Olympics USA revealed its official logo for the 2022 USA Games Orlando. For the first time in the organization's 50 years, the logo was designed and inspired by Special Olympics athletes. Nine athletes from around the country traveled to Orlando in February for the Logo Workshop, and then returned two weeks ago for the Logo Reveal Ceremony. Among those nine skilled and creative artists, two were Special Olympics New Jersey (SONJ) athletes Patrice Jetter and Andrew Weatherly.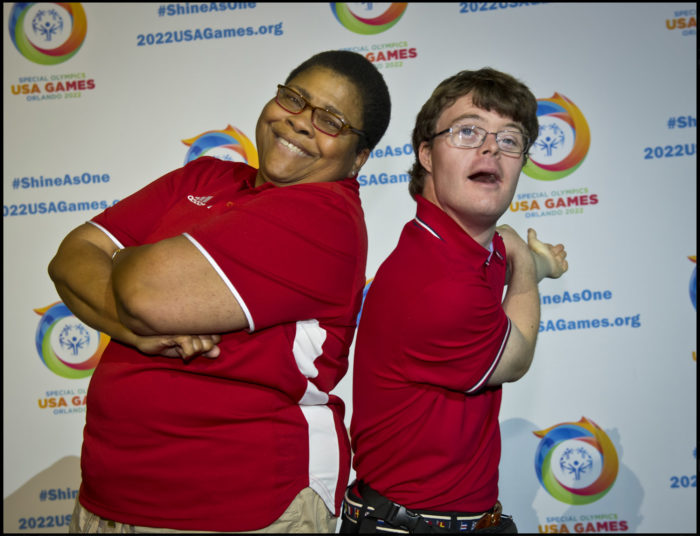 ---
They, and the seven other athletes, traveled to Orlando for the three-day logo workshop. There, the artists worked with creative ad agency partner, Publicis Seattle, to create their own logos inreference to the games. Those original logos provided the vision and primary color palette for the 2022 USA Games logo, as seen in below. The logo represents the natural elements of Florida culminating in a fiery spark of the Special Olympics spirit.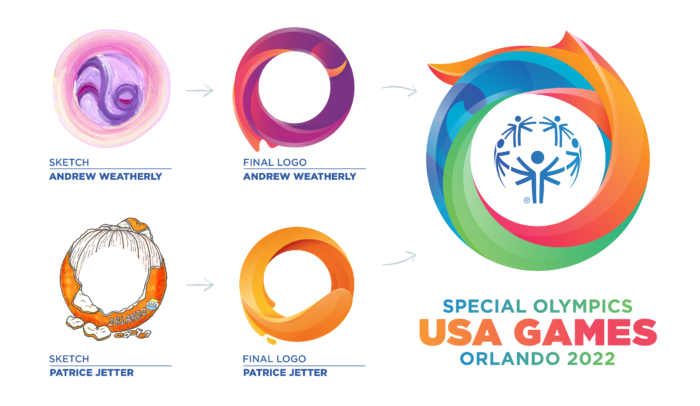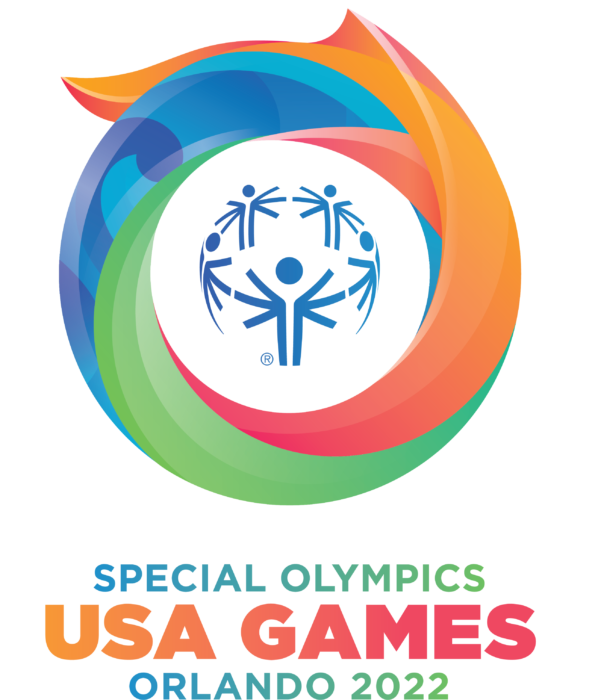 Along with the creation of the logo, Emmy-winning director, Rayka Zehtabchi, was brought on to create a documentary to assist in the reveal of the artwork last week. The event was held at the 220-acre ESPN Wide World of Sports Complex at Walt Disney World Resort where the 2022 USA Games will be held. Check it out below!
---
Not only did this logo workshop/reveal provide the athletes with a creative atmosphere among professionals in the field, but it also provided the athletes the opportunity to display their talents to a large-scale audience. As SONJ athlete Patrice Jetter said in her speech at the Logo Reveal Ceremony, "I hope what us artists have done here in Orlando for the 2022 USA Games will extend to other athletes who are also artists at the international level. I would love to continue this with athletes from all around the world and share our creativity with everyone." Watch Patrice's full speech below!
Stay tuned on Wednesday where Special Olympics USA Games will share a profile on social media of SONJ athlete Patrice Jetter!
---