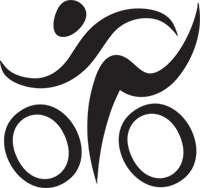 Triathlon is a three-sport athletic competition involving swimming, cycling and running. Triathlon is an endurance sport and athletes train in all three disciplines developing increased physical fitness and cardiovascular benefits.
Triathlon is a fall sport where athletes train and compete from March through September.
Upcoming Events
We don't have any upcoming events at this time, but please check back and join us at one of our events in the future.
---
Participation Information
Traditional and Unified relays will not be eligible for Special Olympics New Jersey medal. However, they are still available as events through the One More Tri website.
Sports Registration Checklist
Read through and complete this checklist of to-dos before signing up for a local program.